Source: iranwire.com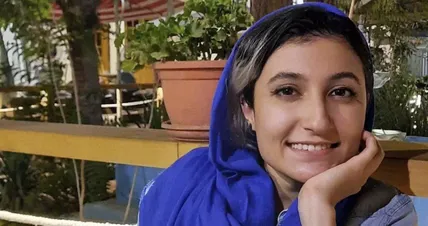 Iranian authorities have arrested a 28-year-old Baha'i musician, IranWire reports, amid an intensified crackdown on members of the persecuted religious minority.
Armed forces raided Elmira Rahmani's house in the central city of Isfahan on January 17 and took her to an unknown location. Her personal electronic devices and musical instruments were confiscated.
There was no information available about Rahmani's whereabouts and the charges against her.
The artist has performed in the Isfahan National Music Orchestra and the city's Philharmonic Orchestra.
The Iranian authorities' crackdown on members of the Baha'i minority appears to have accelerated since July. The clampdown has continued after the eruption of nationwide demonstrations in September.
Since the Islamic Republic was established in 1979, Baha'is in Iran have faced systematic discrimination and harassment, including deportation, restrictions to education, property confiscations, imprisonment, torture, and executions.
Shia Islam is the state religion in Iran. The constitution recognizes a number of minority faiths, including Christianity, Judaism, and Zoroastrianism, but not the Baha'i faith.