Source: iranwire.com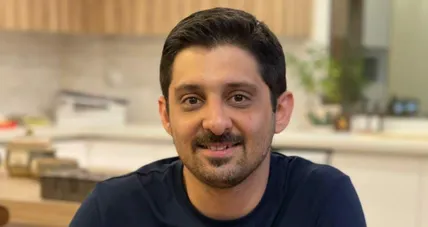 Pouya Sarraf, a jailed member of Iran's persecuted Baha'i religious minority, has not contacted his family for the past month, raising concerns about his health.
The family has received no news about the prisoner of conscience since his last phone call on December 20. Relatives say Sarraf has been under pressure to confess to crimes he did not commit.
Security and intelligence forces arrested Sarraf on November 2 in the city of Karaj, west of Tehran, amid an intensified crackdown on the faith.
Three days later, he was transferred to the detention center of the Intelligence Department in the southern city of Shiraz.
Sarraf's relatives have not been informed of the charges against their loved one, but they have learnt that his case was being handled by Branch 14 of the Shiraz Revolutionary Court.
Sarraf was running his own software development company at the time of his arrest.
The Iranian authorities' crackdown on members of the Baha'i minority appears to have accelerated since July. The clampdown has continued after the eruption of nationwide demonstrations in September, with dozens of arrests reported.
Since the Islamic Republic was established in 1979, Baha'is in Iran have faced systematic discrimination and harassment, including deportation, restrictions to education, property confiscations, imprisonment, torture, and executions.
Shia Islam is the state religion in Iran. The constitution recognizes a number of minority faiths, including Christianity, Judaism, and Zoroastrianism, but not the Baha'i faith.