Source: iranwire.com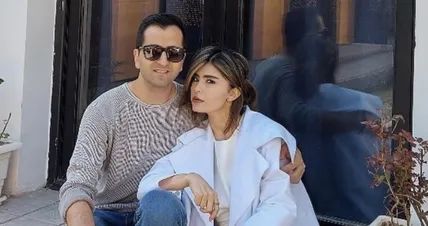 Iranian judicial officials have charged a Baha'i couple with "acting against national security" and "communicating with enemy governments," amid an intensified crackdown on members of the religious minority.
Pouya Amri and his wife Nafisa Sa'adatyar were arrested on January 21 by intelligence agents of the Islamic Revolutionary Guards Corps (IRGC) at their house in the northern city of Gorgan, according to IranWire sources.
The two are said to be held in a detention center of the IRGC Intelligence Organization.
"Pouya and Nafisa seem to be under heavy pressure as Nafisa suddenly burst into tears in the middle of a phone call. And Pouya also seemed to be in a bad condition," a source close to the family said.
"After their phone call, Pouya's mother had a nervous shock and has been stuttering ever since," the source added.
With 17 years of experience in teaching piano and music theory, Amri is a well-known musician in and around Gorgan.
He has performed in various classical music festivals in Gorgan, Karaj and Tehran.
The Iranian authorities' crackdown on members of the Baha'i minority appears to have accelerated since July. The clampdown has continued after the eruption of nationwide demonstrations in September, with dozens of arrests reported over the past few weeks.
Since the Islamic Republic was established in 1979, Baha'is in Iran have faced systematic discrimination and harassment, including deportation, restrictions to education, property confiscations, imprisonment, torture, and executions.
Shia Islam is the state religion in Iran. The constitution recognizes several minority faiths, including Christianity, Judaism, and Zoroastrianism, but not the Baha'i faith.
There are some 300,000 Baha'is in Iran and an estimated 5 million believers worldwide.