Source: iranwire.com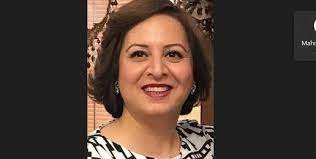 Sepideh Keshavarz, a Baha'i woman residing in Tehran, voluntarily handed herself over to Evin prison on July 3 to serve a one-year prison sentence.
Keshavarz was arrested by security forces on November 20, 2018, and was released on bail the following day.
The Tehran Revolutionary Court sentenced her to three years and seven months in prison for allegedly acting against national security. She was also handed an eight-month prison term on charges of "propaganda against the system."
The Court of Appeal dismissed the latter charge but upheld the three years and seven months prison sentence.
The case was subsequently reviewed by the Supreme Court, which sent it back to Branch 54 of the Court of Appeal in Tehran province for further examination.
On March 13, that court reduced Keshavarz's sentence to one year in prison.
The Iranian authorities' crackdown on members of the Baha'i minority appears to have accelerated since July last year.
The clampdown has continued after the eruption of nationwide demonstrations in September 2022, with dozens of arrests reported over the past few weeks.
Shia Islam is the state religion in Iran. The constitution recognizes several minority faiths, including Christianity, Judaism, and Zoroastrianism, but not the Baha'i faith.