Source: www.en-hrana.org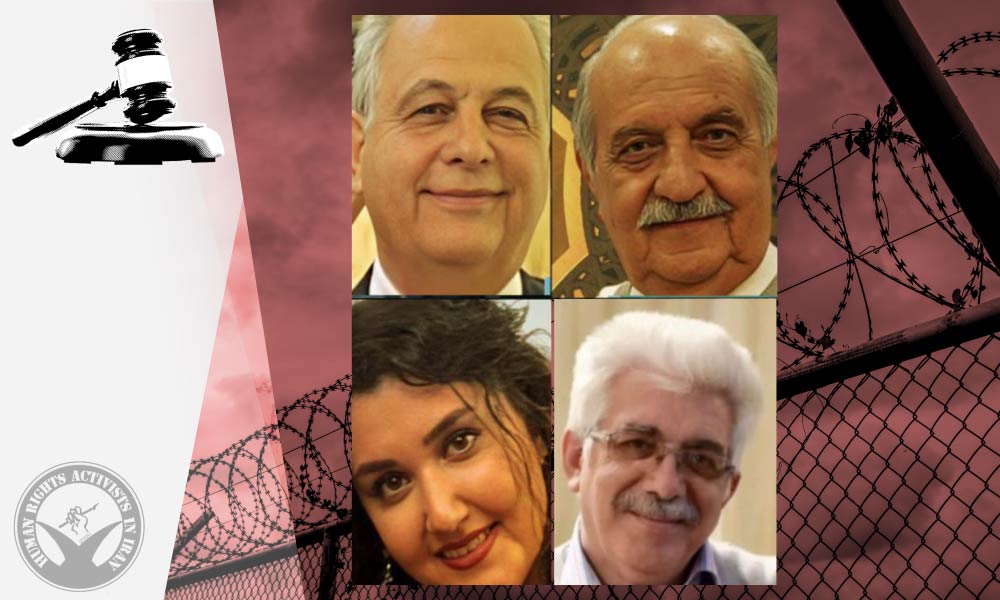 In a ruling by the Tehran Revolutionary Court, Shadi Shahidzadeh, Mansour Amini, Valiollah Ghadamian, and Ataollah Zafar, four Baha'i citizens, have each been sentenced to five years in prison.
Judge Iman Afshar, presiding over the court, issued these sentences based on the charge of "membership in illegal groups to disrupt national security." The court session took place on May 31, 2023.
According to a reliable source close to their families, who spoke to HRANA, despite starting their trial, they are still under interrogation as they are jailed in Ward 209 of Evin Prison.
These Bahais were arrested by security forces on May 1, 2023, and transferred to Ward 209 of Evin Prison.
According to HRANA annual report, from the total human rights reports regarding the violation of religious minorities' rights, 64.63% belonged to the violation of the rights of Baha'is.
The deprivation of the freedom to practice their religion is a breach of Article 18 of the Universal Declaration of Human Rights and Article 18 of the International Covenant on Civil and Political Rights. The United Nations covenant holds that every person has the right to freedom of religion, freedom of converting religion, as well as freedom of expression, individually or collectively; openly or secretly.