Source: iranwire.com
Translation by Iran Press Watch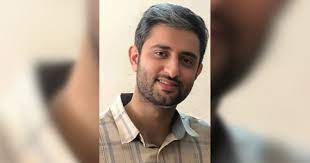 Shayan Sanai, a Baha'i citizen living in Bojnord, was arrested by officers on Tuesday July 4th, 2023, and remanded to prison to begin his sentence. Mr. Sanai had been sentenced to six months in prison by The Revolutionary Court of Bojnord.
The day before, on Monday July 3rd, the agents stormed the business place of Shayan Sanai and his brother in Bojnoord and sealed their business.
On Thursday July 13th, 2022, agents raided the home of the Sanai family in Bojnord and after searching the house and confiscating laptops, cell phones and religious books, they entered their place of business, which was connected to the house, and took large quantities of shop goods (Cosmetic Store). After five hours of investigation, the agents arrest Sholah Sanai (Shahidi), the mother of the family, along with her two sons, Shayan and Faran Sanai. All three were released on bail after a few weeks.
It is of note that Mr. Sanai is among the Baha'i students who have been prevented from pursuing higher education. Mr. Sanai had was married ten days prior to his arrest.