Source: www.hra-news.org
Translation by Iran Press Watch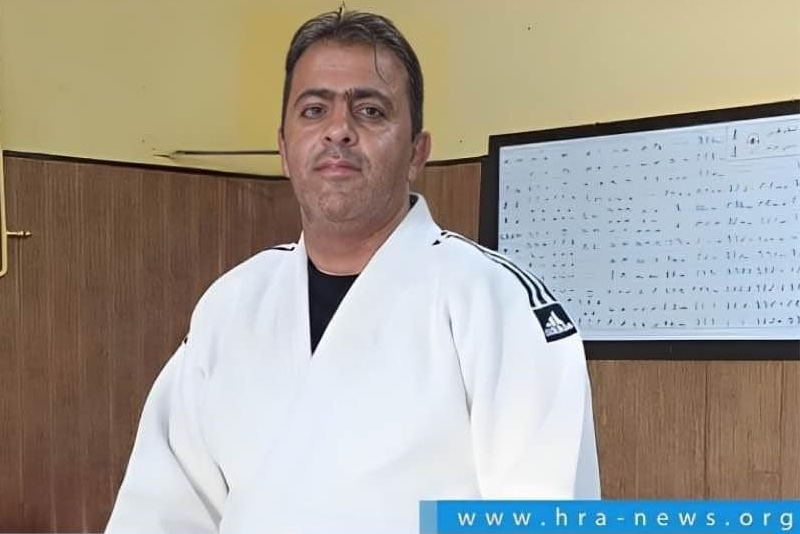 HRANA News Agency – The sentence of Hoshidar Zarei, a Baha'i citizen, started after his appearance in the first branch of the Shiraz Revolutionary Court. He was sentenced to pay a fine and five years of movement restriction via ankle electronic monitoring.
According to HRANA news agency, the news organ of the Human Rights Activists in Iran, the conviction of Hoshidar Zarei started by the order of the first branch of Shiraz Revolutionary Court.
An informed source close to the family of this Baha'i citizen told HRANA: "Today, Saturday, the 1st of October of 2023, Mr. Zarei's sentence of five years of movement restriction via an ankle electronic monitoring device started right after his appearance in the first branch of the Shiraz Revolutionary Court. Another part of his sentence, which requires the payment of a fine of fifty million tomans, was also implemented yesterday.
According to the reports received by HRANA, on the 28th of August of this year, Mr. Zarei was summoned to the aforementioned judicial authority after receiving a notice to start the execution of his sentence.
In the primary court, he was sentenced to one year in prison for the charge of propaganda against the regime, and charge of "sectarian propaganda in favor of groups opposed to the regime", he was sentenced to five years prison under the supervision of an electronic monitoring system within 1000 meters of his residence. The verdict issued in August of this year was confirmed by the Court of Appeal of Fars province headed by judges Kamran Zare and Shahrokh Jabri.
Hoshidar Zarei was arrested by the security forces in Shiraz on the 29th of April, 2023. He was finally released from Adel Abad prison on the 21st of May, after posting one billion two hundred million tomans bail.
Hoshidar Zarei, born in 1978, is a judo instructor and a Baha'i citizen living in Shiraz.