Source: iranwire.com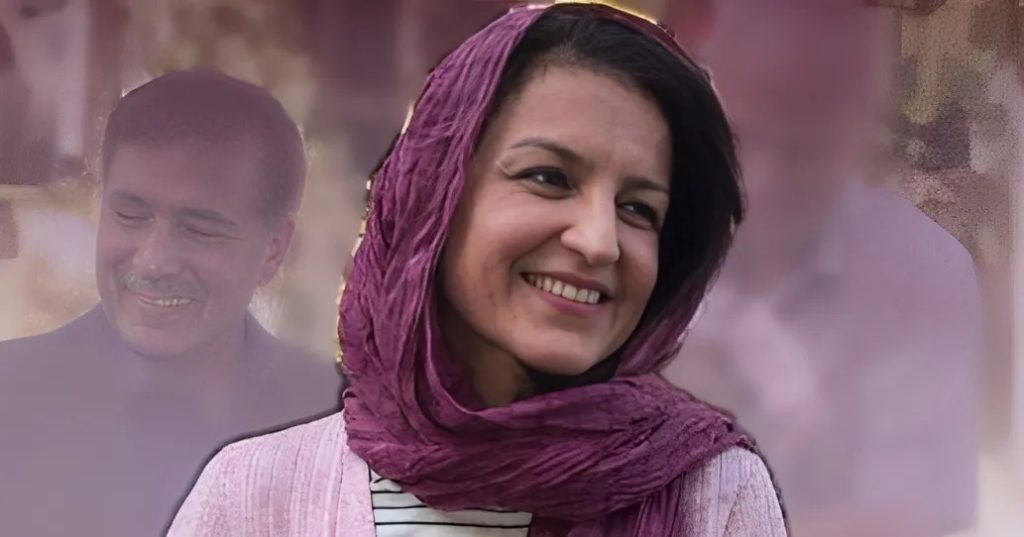 Fariba Kamalabadi, a 62-year-old Baha'i citizen, is presently serving a prison sentence in Iran's notorious Evin Prison. In a letter disclosed to IranWire by one of her relatives, she condemned the persecution of Baha'is in Iran. Kamalabadi was arrested in May 2022 after having served a previous 10-year jail sentence, just for her Baha'i beliefs, between 2008 and 2018.
The letter was written on the morning of Wednesday, November 8, following a distressing call from her husband, who informed her of a raid by security agents on their home in Hamadan. Agents forcefully entered the residence by breaking down the door and searched the house.
In her letter, Kamalabadi expresses profound sadness and grief due to the ongoing harassment and suppression of the Baha'is.
Her sorrow is for the severity of oppression, and her grief is for the intense hostility of the government towards the peaceful and law-abiding majority of Iranian citizens.
The letter continues, detailing ongoing grief since the end of last summer, a period which has been marked by the death in police custody of Mahsa Amini, the Woman, Life, Freedom protests, and the loss of hundreds of young Iranian lives who were calling for their basic human rights.
Kamalabadi reflects also on the story of the arrest of the parents of three Baha'i children and the subsequent separation of these children from their fathers and mothers. She laments that such actions has irreparable harmful effects on both the children and their parents – despite official claims that Iranians are not tortured or mistreated in custody.
In another section, Kamalabadi details recent attacks and pressure on fellow Baha'is: "Around 25 locations were targeted and looted, resulting in the arrest and imprisonment of nine individuals in Hamadan."
She also shares news about six other Baha'is in Karaj, including her brother-in-law, Fawad Taifi, who has three young children.
Taifi, having witnessed his father's imprisonment during his childhood and later his mother's arrest in Mashhad, now faces the arrest and imprisonment of his father-in-law in Rajaishehr prison in Karaj too.
Among those arrested in Karaj are young men and women – including some with young children.
Kamalabadi emphatically states, "I think there is perhaps not a single Baha'i family in Iran that does not have a history filled with pain and trauma spanning several generations."
In her letter she also recalls an interrogation session, in 2022, during which she explained to her interrogators there had been no informal Baha'i leadership in Iran since 2008, when she and six other Baha'is were first imprisoned. Kamalabadi and her colleagues had been part of the informal "Yaran" or "Friends" of Iran group that tended to the basic needs of the Iranian Baha'i community and with the full knowledge of the government.
Kamalabadi also emphasized that, after her 2018 release, she held no formal responsibilities and that any accusations she has since faced are baseless.
The interrogator acknowledged this, she says, but he then voiced the opinion that "all Baha'is who remain in Iran and do not leave should be arrested and imprisoned."
Reflecting on this, she writes, "At that moment, I thought this response was the sole justification for my own unjust arrest. However, witnessing the attack on the house of some old Baha'i women in Hamadan, I now believe that the interrogator was articulating an objective and a real government strategy concerning the entire Baha'i community of Iran."
She writes: "For all the children of Iran and the people of our beloved land, who have lost their loved ones and young people due to oppression and violence, #OurStoryIsOne, and perhaps hearing these painful yet true stories will prompt us to strive for progress, so that justice replaces oppression and light replaces darkness."
Kamalabadi's reference to #OurStoryIsOne also draws attention the Baha'i International Community's recent campaign on the 40th anniversary of the execution of 10 Baha'i women in Shiraz, in June 1983, as well as the Baha'i community's wider support for equality and human rights for all Iranians.