Source: www.standard.co.uk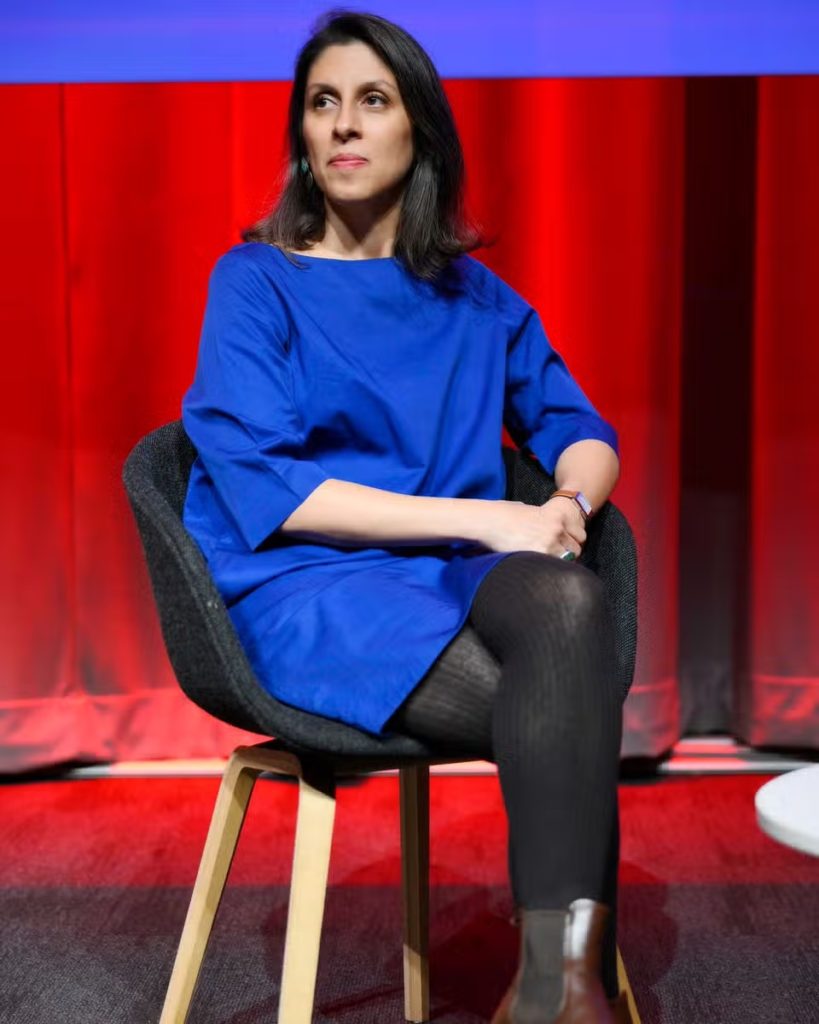 EXCLUSIVE: Nazanin Zaghari-Ratcliffe shared a bunk with one of Evin prison's pillars of resilience. She tells the Standard of what she learned about Iran's state-sponsored cancel culture and repression
On October 6, the Nobel prize committee awarded Narges Mohammadi, the human rights activist imprisoned in Iran, the 2023 Nobel Peace Prize. That seems long ago given all we have witnessed since. This was the second time an Iranian woman has been awarded such an honourable prize within the course of 20 years. The first, Shirin Ebadi, is in exile, and Narges as the second sits in prison.
For decades, women of Iran have been fighting for their rights under the Islamic Republic. There is no freedom of speech for these women and many have faced dire consequences for trying to voice their opinions. For many of us, the Nobel Peace Prize has been a chance to shine a light on the struggle of Iranian women, and highlight some of their voices.
Narges is only one of the many inspirational women I met in Evin prison. When I was transferred to the Evin female political ward at the end of 2016, I was given a bunk bed next to someone who has been imprisoned for nine years, Fariba Kamalabadi. I was told to be mindful of her condition after she had endured nearly a decade. Prison was still raw to me.
It felt inconceivable at that time that someone could survive injustice for so long. I was so cautious when stepping down the creaky metal ladder of the bunk bed, avoiding any rattle which might disturb her tranquility. Despite her prolonged imprisonment, Fariba was one of the calmest women in the ward. Mahvash Shahriari was another inmate who was arrested at the same time with her and served an equal number of years in prison.
Mahvash and Fariba were both members of the Baha'i faith, Iran's largest non-Muslim religious minority not recognised by the Islamic Republic. They were the female members of the leadership group, known as Yaran of Iran, who, in the absence of access to social services for Baha'is in the country, organised the affairs of the Baha'is including registering births, marriages and burials.
In 2008, all members of the Yaran of Iran were arrested and kept in solitary confinement for lengthy periods, some for more than two and a half years. They were accused of espionage and propaganda against the Iranian regime and subsequently sentenced to 20 years in prison. They have endured much cancelling and curbs on their free speech.
Yet Mahvash and Fariba were pillars of love and resilience in the ward. In their presence, everyone behaved themselves and you could count on them mediating and resolving disputes. They listened, they learned. They had gone through lots, and yet carried so much dignity with them, and that was inspiring.
Fariba introduced me to the world of philosophy. In return, I read books to her in English. Mahvash, however, was all about love, literature and poetry. She knew the Persian prosody and rhyme like the back of her hand. She was like a loving mother to the ward. On special occasions like the New Year, she would cook for us all. We all sat around one long table, sharing one meal together. Their answer to injustice and cancelling was not angry shouting, but sharing and nurturing.
Through this, they brought a unity to the ward. Just before I arrived, there was a breakthrough on their cases. Their 20-year sentence was reduced to 10, and then they only had one more year before freedom. I witnessed one of the most historic moments in Evin: Mahvash and Fariba's glorious release day. After 10 solid years of imprisonment, they left Evin with so much dignity and pride, holding their heads high and resilient.
Years later, I had my own release day. A few months after, I received a text message from one of my former cellmates saying, "Mahvash and Fariba are arrested". It felt like a terrible mistake.
For weeks no one knew where they were. Sometime later, they contacted their families. They were back in the women's ward, where they had been those 10 years before. Soon after, they sentenced to another 10 years' imprisonment.
Things continue to be very tough in Iran. After the killing of Mahsa Amini by the morality police in September last year, there was a surge in more arrests and pressure on Baha'is escalated. Baha'is living in Iran have been exposed to arrests and imprisonment for generations. Those who were spared prison face their assets being confiscated, and their basic social rights including access to public education and employment being denied.
For many years, Baha'is's applications to attend university were marked as incomplete or defective. In recent weeks, the Baha'i students wishing to attend the university are required to fill out a form renouncing their beliefs to be allowed admission. My Baha'i cellmates took a striking approach when it came to dealing with conflict. Prison could often be an angry place. But they looked for the humanity in our situation and tried to find balance through peace.
Of course, the injustice they were going through could have its dark times, but they were an inspiration in how they helped themselves and others like me to cope with injustice by recognising and appreciating what remained in life. Sometimes we endure injustice, rather than fight it. It is by our enduring we disarm its shade.
Recently, Baha'is have been stopped from burying their loved ones. It is a new coercion that the republic has been trying to take control of the Baha'i cemetery in Tehran by blocking the release of the remains of their deceased to their families and refusing them burials. In May, the security forces arrested four members responsible for the Baha'i cemetery. One of them is Valiullah Ghadamian, the father of one of my cellmates.
Mr Ghadamian had been working to provide assistance on burial arrangements to the Baha'i community in Tehran. His daughter, Negin, and I spent long days together in Evin. Her dad is now sentenced to two years in prison. Again, Negin only sees her father in Evin's visiting room, though this time their roles are reversed.
Despite the Islamic Republic's systematic elimination of Baha'is from public life, people like my friends in Evin stood firm and positive. Mahvash and Fariba, even though excluded from higher education in Iran, were both remarkably learned. Their perseverance and wisdom in the battle of life was remarkable. When the Nobel Peace Prize was awarded to Narges last month, one of the first people I thought about was Mahvash. One day in Evin, Mahvash told me: "I hope one day Narges's hard work and fight for human rights will be recognised." It felt like a dream that day. It felt a profound longing for recognition of someone who has gone through so much pain and kept persevering for many.
But it happened. Sometimes the role of the human rights community is simply to witness and recognise the suffering, and to hear the humanity of those that speak out. That recognition does not magically end the injustice, but allows us to look beyond it. That is the power of the world to listen and observe.
And sometimes it is to hold onto inspiring examples. My Baha'i friends in Evin won respect from those who didn't know them by valuing life as it was despite all the injustices. For a long time, their basic rights were violated, however, they didn't confront the injustice. Instead, they nurtured an alternative; they embraced life with peace and found a way to ensure good things endure. They affirmed more light, less wrath — for themselves, and for others. They always held onto their humanity, and through it reminded the rest of us of ours.
I was born amid the revolution, and grew up during the conflict between Iran and Iraq. I experienced prison as an adult and a mother. I learned sometimes all one can do is endure injustice and pain, and keep alive a different day. What is happening to people and children in Israel and Palestine is beyond comprehension. What parents are going through to protect their children is unthinkable. We can only pray for peace and hope that the world sees the light.
As Mahvash and Fariba and also Narges so often showed me, in a world full of suffering it is most important to encourage the light, and to reflect it wherever we can, in Iran as elsewhere. That is worth a peace prize.