On separate reports, the Persian page of Baha'i World News Service has advised that Baha'i prisoners in Shiraz and Yazd have been given temporary leave from prison: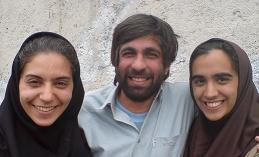 Three Baha'i youth prisoners have been given a temporary family leave.  Haleh Rouhi was given a leave from July 12 to August 8, and Raha Sabet from July 12 to August 6.  Both have now returned to their incarceration.
On Sunday, August 2, Sasan Taqva had a foot surgery and it not known at this time when he will resume his detention.  He has been on leave since July 27.
The above three youth were arrested on November 19, 2007, and are completing their four year prison sentence.
On another report, BWNS stated: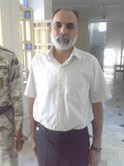 The family of Mr. Mehran Bandi in Yazd has been advised that the medical authorities in the prison where Mr. Bandi is incarcerated have determined that he is physically unable to endure the rest of his sentence (see, Iran Press Watch1).  For this reason, from July 28, he has been given a month of temporary leave and it is not know whether he has returned to incarceration since the commencement of his leave.  Mr. Bandi has been imprisoned since May 20, 2008 [Iran Press Watch has recorded the beginning of his sentence as Aug. 28, 2008; see Iran press Watch2].  He is sentenced to three and a half years imprisonment, followed with three years of exile.