Artin Ghanzafari, a Baha'i citizen released
April 04, 2010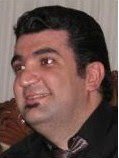 Committee of Human Rights Reporters (CHRR)- Artin Ghanzafari, a Baha'i citizen was released from Evin prison on April 3, 2010 at 4pm.
Despite the judge´s order to release Ghanzafari on bail, the release was prevented by the case investigator until today. The initial bail amount had been set to [approximately] $30,000 and was increased to [approximately] $50,000 before his release.
Ghanzanfari, a professional photographer and musician, was arrested without having any history of political activities.
Payam Fanaian, another Baha'i follower, was arrested on January 3, 2010 and recently sentenced to 6 years in prison.
On January 3rd and February 10th, a large number of Baha'is were arrested in Tehran. Among those arrested, Fanaian remains the only prisoner in ward 350 of Evin prison.
Source: Persian2English.com
Source: CHRR