Baha'i Teenager Deprived from Education at Gifted Students' School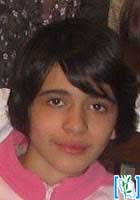 Shadan Shirazi, a 14 year old student, was prevented from registering at "Exceptionally Talented Students" School because there is no option for the faith of Baha'i on the online application forms.
RAHANA – Due to the new rules of the Ministry of Education, Shadan Shirzi was unable to register in the school for 8th grade.
According to the RAHANA reporter, previously, the government allowed all students to sign up for the School's entrance exam and only prevented Baha'i students from registration after passing the test. Currently, the discrimination has increased to the extent that Baha'i students are no longer allowed to even register for the entrance exam.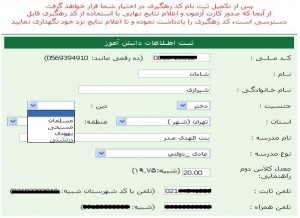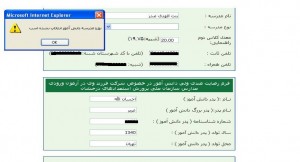 Captions:
In this form, if applicants fail to fill out the "religion" option, a box with this message pops out: "Unfortunately, the information given was not submitted." However, if options other than "religion" such as "school type" are not filled out, applicants get the message, "School type was not chosen."
Source: RAHANA, http://www.rhairan.biz/en/?p=3716