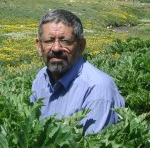 (RAHANA ) 6 , October , 2010
Baha'i citizen Hossein Shaygan has been sentenced to one year in prison and one year of exile and has been barred from employment.
RAHANA: Hossein Shaygan, a well known merchant in the Shahin-Villa Bazar, who has been detained since August 25th, was sentenced to one year of imprisonment in Gohardasht, one year of exile to the city of Saravan and was barred from employment.
According to the RAHANA reporter, his court session was held on October 2nd and the verdict was issued today. On August 25th, Shaygan had to appear in court with his lawyer and the documents of his store for bail purposes. They were arrested after entering the court and transferred to the Gohardasht Prison.
—
Source: http://www.rahana.org/en/?p=7396 and http://www.iranpresswatch.org/fa/post/1416