(RAHANA 26 March 2011) : Human Rights Watch of Iran reports that plainclothes officers of the Iranian Ministry of Information, pursuing their policy of persecution of the Baha'i religious minority, entered home of Mr. Farshid Ghavaseh of Shiraz at night and took him away to an undisclosed location. It is reported that the officers did not provide any court document or an arrest warrant. They also took away all of his personal belongings.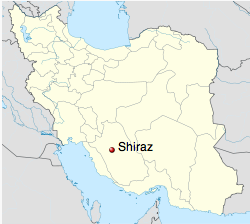 There is no information about his whereabouts.
In recent months, the city of Shiraz has been turned into a major government opposition stronghold. In early March 2011, five people were arrested for participating in anti-government demonstrations. The five arrested, who are not Baha'is, are: Ms. Sara Pour-Kazemi, Mr. Ali Farahmand, Mr. Reza Mansouri, Mr. Farzad Behzadi and Ms. Mina Kazemi.
—
Translation by Iran Press Watch
Source: http://www.iranpresswatch.org/fa/post/2633, http://www.rahana.org/archives/37904