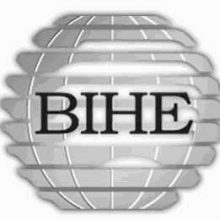 Detained Baha'is should be immediately released
Discriminatory education policies should end
(23 May 2011) Iranian authorities should stop attacks on the Baha'i Institute for Higher Education and end policies that discriminatorily deprive members of the Baha'i Faith access to higher education, the International Campaign for Human Rights in Iran said today. Authorities should immediately release all Baha'is working with the Institute detained in a raid on 21 May 2011, the Campaign added.
According to the Baha'i International Community (BIC), Iranian authorities arrested at least 30 Baha'is in a series of coordinated raids in Tehran, Karaj, Isfahan, and Shiraz, targeting a community initiative to provide higher education to Baha'i students barred from university admission. Diane Ala'i, the BIC representative in Geneva, said that all those arrested in the latest raids were affiliated with the Baha'i Institute for Higher Education. The Institute is an online/correspondence university established in 1987 in response to the government's policy of depriving Baha'i students of the right to pursue higher education. "The Institute has been a remarkably creative – and entirely non-violent – response to the Iranian government's on-going effort to stifle the normal human development of the Baha'i community," said Ms. Ala'i.
"This multi-city coordinated raid on an alternative university demonstrates the sad lengths to which Iranian authorities will go to prevent Baha'is' academic advancement," said Hadi Ghaemi, spokesperson for the Campaign. "Not only are Baha'is barred from conventional universities in Iran but the government also seeks to eliminate even community-based efforts that provide higher education."
Authorities had previously targeted the Baha'i Institute for Higher Education in a series of raids and arrests in 1998, and United Nations institutions have repeatedly appealed for an end to these and other discriminatory practices against members of the Baha'i Faith. But Iranian officials have denied that they partake in religious discrimination in the university admissions process. "Limitations against some of these Baha'i university students have nothing to do with their religious beliefs. This limitation is because they have failed to meet the entrance requirements to the university and the fact that they have been members of an illegal cult with anti-human rights activities," said Seyed Ali Raeis Sadati, Iran's deputy Minister of Justice, during Iran's Universal Periodic Review at the United Nations Human Rights Council in February 2010.
The International Campaign for Human Rights in Iran has previously documented, in its December 2010 report, Punishing Stars, that the Iranian government systematically discriminates against hundreds of Baha'i students, alongside student activists, in higher education admissions and enrollment. Under Iran's Moral Selection Regulations for University Entrance Applicants, students who enter university are required to profess belief in "Islam or other recognized religions (i.e. Christianity, Judaism, and Zoroastrianism)." The Ministry of Education's admissions committee must therefore effectively bar all Baha'i applicants. Baha'is who are admitted are routinely expelled by university administrations once their faith becomes known.
"Iran's discrimination against Baha'is in the sphere of education is part of an ongoing policy of religious persecution and a clear violation of its international obligations." said Ghaemi. "These attacks on the Baha'i Institute for Higher Education must stop and authorities should immediately release Baha'is recently detained."
Under Article 18 of the International Covenant on Civil and Political Rights, ratified by Iran in 1975, "everyone shall have the right to freedom of thought, conscience and religion [and] No one shall be subject to coercion which would impair his freedom to have or to adopt a religion or belief of his choice." The Human Rights Committee has added: "article 18 is not limited in its application to traditional religions," and applies to "newly established" religions and "religious minorities. The Committee also noted: "Policies or practices … restricting access to education … [are] inconsistent with article [18]."
Article 13 of the International Covenant on Economic, Social and Cultural Rights (ICESCR), which   "recognize(s) the right of everyone to education," says that, "higher education shall be made equally accessible to all, on the basis of capacity." Iran ratified the ICESCR in 1975. The Committee on Economic, Social and Cultural Rights General Comment No. 13 further states that, "educational institutions and programs have to be accessible to everyone, without discrimination," especially with regard to "the most vulnerable groups." In 1993, the Committee specifically raised concern with Iran's "[p]rohibition of the admission to university of Baha'is."
—
Source: http://www.iranhumanrights.org/2011/05/bahai-university-attacked/