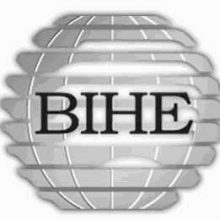 We, the concerned citizens of the Republic of India, wish to place on record  our strongest remonstration for the brutal and senseless persecution of the Baha'is in general and the academic staff and administrators of the Baha'i Institute of Higher Education (BIHE) in particular, in Iran.  The recent atrocities heaped upon this persecuted community, resulting in centrally orchestrated raids on 30 homes in different parts of the country and the arrest of 16 on 21st May, deserves the strongest condemnation from every upholder of human dignity and honour in India and the world.
We further wish to accentuate that the Bahá'í Institute of Higher Education came into existence in 1987 as a non-violent, informal and constructive response of the Iranian Baha'i community to address the educational needs of its youth beyond high school. Since 1979 Iranian Bahá'í youth have been systematically barred by your government from pursuing higher education  as part of your ongoing policy to keep your largest non-Muslim religious minority on the margins of society. The consequences of this policy of disallowing the Baha'i youth to have access to higher education will be detrimental not only for the Baha'is community of Iran, but also for the nation as a whole. Denying people access to education is a denial of their right to exist as free and productive human beings.
Iran is a country known for its contribution of the first charter of human rights. It has ratified both the International Covenant on Civil and Political Rights (ICCPR) and on Economic, Social and Cultural Rights (ICESCR). Article 18 of ICCPR states, "everyone shall have the right to freedom of thought, conscience and religion" and Article 13 of the International Covenant on Economic, Social and Cultural Rights recognizes "the right of everyone to education," and that, "higher education shall be made equally accessible to all, on the basis of capacity." Persecuting people based on their religion, ideology and belief is not only a clear violation of human rights, but also tantamount to flagrantly abusing international law.
We therefore appeal to the Iranian Government to release immediately and unconditionally all those individuals affiliated with the Bahá'í Institute for Higher Education who are in prison since 21st May, to desist such attacks on this Institute and to ensure that all Iranian students have access to higher education.
May 2011
Judiciary
Justice V. R. Krishna Iyer, Former Judge, Supreme Court of India
Justice Shivraj V. Patil, Former Judge, Supreme Court of India
Justice Rajinder Sachar, Former Chief Justice, Delhi High Court – Former President, People's Union for Civil Liberties
Dr. B.V. Acharya, Former Advocate General, State of Karnataka & Member, Law Commission of India
Justice G. Patri Basavana Goud, Former Judge, High Court of Karnataka, Former, Upalokayukta, State of Karnataka
Justice R. Gururanjan, Former Judge, High Court of Karnataka, Bangalore
Vrinda Grover, Human Rights Lawyer & Supreme Court Advocate
Advocate K. V. Patil, Ex Principal, I.M. Law College & Legal Advisor Rayat Shikhshan Sanstha, Satara
Advocate Arvind Kada, Ex District Government, Pleader & Public Prosecutor – Lecturer Law College, Satara
Ashok Agarwal, Advocate – Member, Social Jurist
Legislative and executive branches of government
Mr.Udayain Raje Bhonsle, Member of Parliament, Lok Sabha
Shambhuraj S. Desai, Ex MLA, Maharashtra
Mr. V N Garg, Officer of the Indian Administrative Service,  Infrastructure and Industrial Development Commissioner, Uttar Pradesh
4. Nishant D. Patil, Member of Municipal Council, Ex Mayor, Satara
Jayendra Chavan, Member of Municipal Council – Ex Vice President Municipal Council, Satara
Shankar Malvade, Ex Vice President, Municipal Council, Satara
Dr. Subhash Yadav, member of Municipal Board, Bhiwadi, Distt. Alwar, Rajasthan
Academics
Dr. H. Maheshappa, Honourable Vice Chancellor, Visvesvaraya Technological University, Belgaum, Karnataka
Prof. Balraj Singh Chauhan, Vice Chancellor, Ram Manohar Lohia National Law University, Lucknow
3. Prof. R. B. Singh, Distinguished Professor IFFCO Foundation, Ex Assistant Director General of FAO
4. Prof. Amitabh Kundu, Centre for the Study of Regional Development, JNU – Former Member, National Statistical Commission
Prof. (Dr.) Tahir Mahmood, Chairman, Amity University Institute of Advanced Legal Studies, Former Chairman, National Minorities Commission & former Member, Law Commission of India
Dr. Patil Suhas Shivalal, Member, Board of Studies, Shivaji University, Member, General Body, Symbiosis University, Pune
Prof. Madhu Purnima Kishwar, Founder Editor, Manushi – Professor, Centre for the Study of Developing Societies
Mrs. Anagha Vaidya Soocheta, Textile Technology Department, Faculty of Engineering, University of Mauritius, Reduit
Prof. Mohd. Muzammil, Professor of Economics, Lucknow University, Lucknow
Prof. Vikas Gite, University of North Maharashtra
Lt. Col. (Dr.) P.P.  Venugopalan, Dean, Kannur Medical College, Kannur, Kerala.
Prof. Satish Jain, Professor, Centre for Economic Studies and Planning, JNU, Delhi
Mr. A.R. Garde, Former Director, Ahmedabad Textile Industries Research Association, Gujarat
Prof. Babu Mathew – Visiting Professor, National Law University, Delhi
Dr. Gayatri Bari, Lecturer & Human Rights Activist, Nasik
Dr. Smita Bharadwaj, Naturopath, Motiwala Hospital and Medical College, Nasik
Dr. Gharte Mita, B.H.M.S P.G.D.P.S,CCH.CGO, Nasik
Dr. K. P. Bagmar, Educator, Human Rights Activist, Nasik
Dr. Swanad Shukla, RYK College, Nasik
Dr. Varsha Dharane, lecturer, Motiwala Hospital and Medical College, Nasik
Prof. DR. Vimla. K. Patil , ex head of Marathi department of Shivaji college ,Satara
Gopalakrishna, Librarian, B M S Institute of Technology, Bangalore
S. M. Sonawane, Principal, New College of Education, Nasik
Sanjay S. Shinde, Principal Samarth College of Education, Satpur, Nasik
V. N. Suryawanshi, Principal HPT Arts & RYK Science College Sharanpur Road, Nasik
M. A. Kulkarni, Prog. Co-ordinator, Dr. Moonje Institute, B.M.College, Nasik
Mamta S. Lal, Lecturer. MVPS College, Nasik
Sayyed Mursalin Sikander, RTC, "RAHNUMA" Urdu Primary School, Nasik
Swapnil B. Nirmal, Principal, Motiwala College of Education Science, Nasik
Raj Kishore Mishra, Secretary, Institute of Orissa Culture, Bhubaneswar
P. C. Mohapatra, Former President, Board of Secondary Education, Orissa
B. R. Dev, Principal, Jupiter Science College, Bhubaneswar
K.  Bharat Chandra, Vice-principal, Jupiter Science College, Bhubaneswar
Jaydeep Mohanty, HOD, Botany, Jupiter Science College, Bhubaneswar
Religious Leadership
Rev. Dr. Dominic Emmanuel, Spokesman of the Delhi Catholic Archdiocese, Catholic Bishop Church of India
Fr. Philip Kuruvilla,  Coordinator, ESHA Project, NCCI – Secretary, India Interfaith Coalition on HIV
Rabbi Ezekiel Issac Malekar, Chief Priest & Honorary Secretary Judah Hyam Synagogue
Prof. Dr. MD Thomas, National Director, Commission for Religious Harmony, CBCI, New Delhi
Fr. Jacob Thundyil, President, PREM, Orissa
B. K. Durgesh Nandini, Sister in-charge, Brahmakumari, Bhubaneswar, Orissa
NGOs and Human Rights groups
Dr. V. Mohini Giri, Chairperson, Guild for Service, former Chairperson, National Commission for Women
Miloon Kothari, Coordinator, Housing and Land Rights Network – Former UN Special Rapporteur on adequate housing
Maja Daruwala, Director, Commonwealth Human Rights Initiative
Mathew Cherian, Chief Executive, Help Age India,& Core Group Member, National Human Rights Commission of India
Madhu Mehra,  Director, Partners for Law in Development
Neera Misra, Chairperson, Draupadi Trust
Mira Shiva, Coordinator, Initiative for Health & Equity in Society – Member, Diverse Women for Diversity
Asghar Ali Engineer, Founder, Centre for Study of Society and Secularism, Islamic Scholar and activist
Ravi Narayan, Secretary General, Indian Committee of Youth Organisations
Jayant Kumar, Head of Programme, Church's Auxiliary for social action (CASA)
Anju Talukdar, Executive Director, Multiple Action Research Group
N. Paul Divakar – General Secretary, Dalit Arthik Adhikar
Rohit Gandhi, International Correspondent
Captain U.R. Nikam ,editor Fauji Varta, President, Maharashtra ex service men and Pensioners Association
Corporate Sector
Paresh Tewary, Director, Federation of Indian Chambers of Commerce and Industry- Aditya Birla CSR Centre for Excellence, Delhi
C. Bose, President Textile Association (India) Mumbai Unit and Ex Vice President of Reliance, Silvassa
Ashish Jain, Ex India Glycol, Vice President, Colourtex, Surat
Dr. John Sequeira, Manager – Textile Application & QC Lab & Management Representative, CHT India Pvt. Ltd., Mumbai
Ullhas Nimkar, Ex CEO, Texan Laboratory, Mumbai
Dr. Ashok Sable, R&D, Manager, Sarex, Mumbai
Mrs. Vaishali Rane, Q&A, Manager Supertex, Kishangarh, Ajmer
D. S. Bhogle, V. P. Operations, Wilhelm Textiles India Co Pvt. Ltd., Gurgaon
Nilkanth Desai, Managing Director  of Neelwhite Chemicals, Mumbai
Murthy Sanjiva, CEO of New Star Marketing , Mumbai
Elham Naimi, Senior Software Engineer, LG Soft, Bangalore
Vivek Naik, Chartered Accountant, Vivek Associates, Mumbai
Charan Singh
Sameer Dua, Deputy General Manager ( Sales and Marketing), Precision Rubber Industries Pvt Ltd, New Delhi
Dr. G. P. Nair, Technical Adviser (Textiles),P I Director, Mudra Lifestyles Ltd., Mumbai
—
Source: http://www.bahai.in/news/national-news-of-the-bahais-of-india/petition-to-the-iranian-government-for-immediate-release-of-the-staff-and-faculty-of-the-bahai-institute-of-higher-education.html