[http://www.bbc.co.uk/persian, 8/24/2013]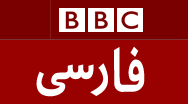 Ataollah Rezvani, an active member of the Baha'i community of Bandar Abbas in the south of Iran, has been gunned down by the bullet of an unknown assassin.
Mr. Rezvani apparently was murdered on Saturday night, but his family were not informed of his death by authorities until Sunday noon. No one, no group or organization has so far claimed responsibility for the death of this Baha'i citizen.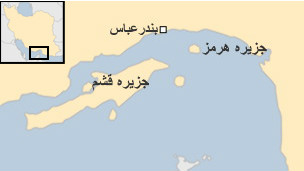 Mr. Navid Aghdasi, a cousin of Mr. Rezvani, in an interview with BBC Persian on Monday, said that detectives in charge of this case have spoken to Koroush Rezvani, the son of the victim. He said that detectives have acted swiftly on this case, but they are only on the preliminary stages of their investigation. He said, "We have not yet received the body, but we are pursuing this matter. We still don't know much about the perpetrators of this act".
However, Mr. Rezvani, along with other Baha'is in Bandar Abbas and the family of the victim, as well as non- Baha'i friends, guess that there is a possibility that this murder was due to the victim's religious beliefs.
Ataollah Rezvani was previously a member of the  "Khadimin", or Servants, of Bandar Abbas, a Baha'i committee in charge of the affairs of the community in the city.
A family member, who asked to remain anonymous, told the BBC reporter that Mr. Rezvani's life had been threatened many times by agents of the Iranian Ministry of Intelligence and the office of the top clergy of the town.
Mr. Rezvani's family claimed that not long ago two other prominent Baha'is of Bandar Abbas had been seriously wounded by being stabbed.
The Iranian regime does not recognize the Baha'i Faith as an independent religion, and, as described by independent human rights organizations, they intimidate and harass Baha'is for their beliefs.
The authorities of the Islamic Republic have many times denied discrimination against Baha'is. Nevertheless, after the revolution they fired all Baha'is from their governmental positions and expelled Baha'i students out of the universities and colleges. The International Baha'i Community has reported that at this time tens of Baha'is are incarcerated for their religious beliefs. Among them are the seven members of the "Yaran", or Friends, the previous national body in charge of the affairs of the Baha'is of Iran, each of whom have been sentenced to 20 years in prison.
—
Translation by Iran Press Watch
source: http://www.bbc.co.uk/persian/iran/2013/08/130819_u04_bahai_rezvani_killing.shtml