Source: www.bic.org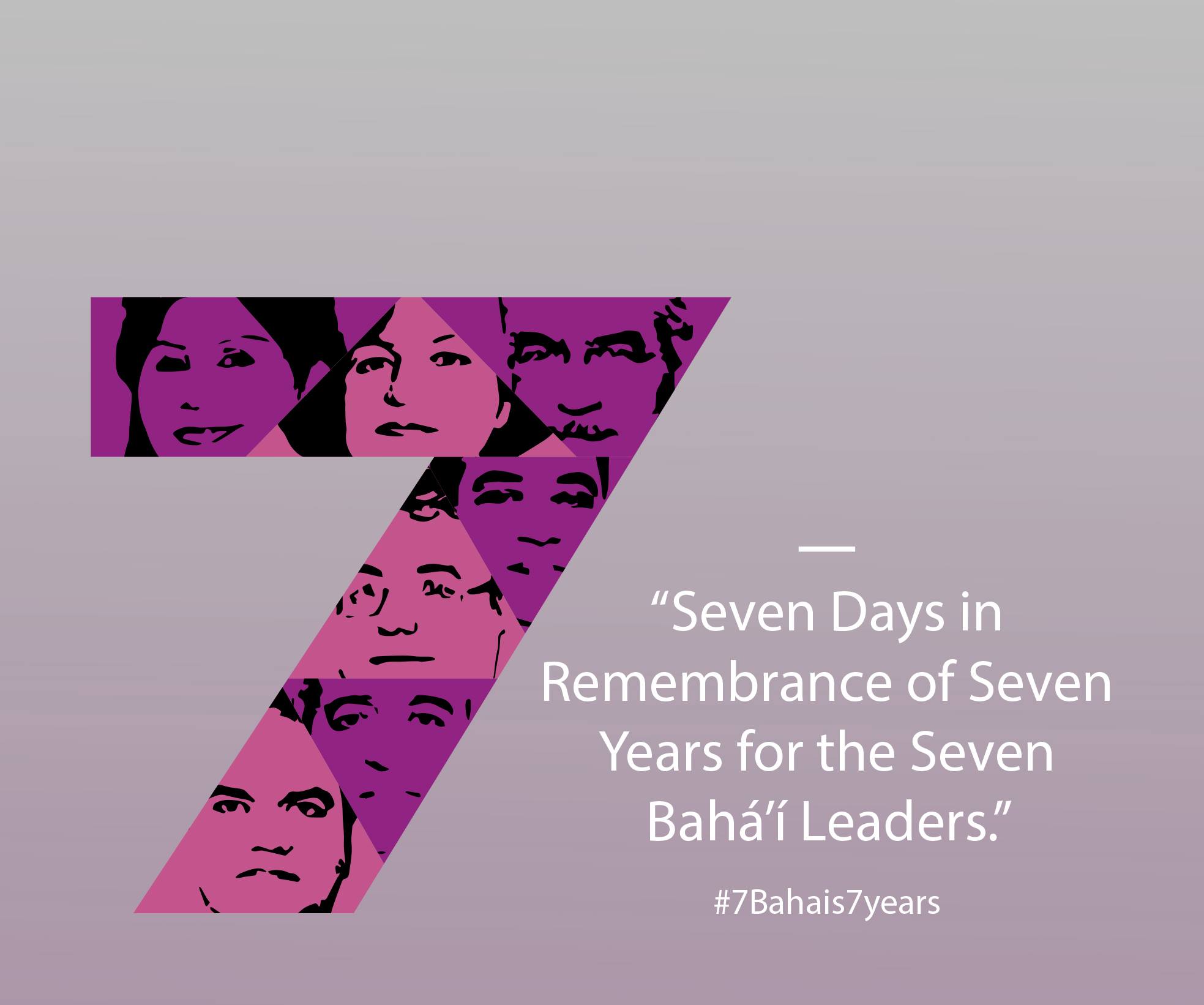 #7Bahais7years
On 14 May 2015, the Baha'i International Community will be coordinating a global campaign to commemorate the seventh anniversary of the arrest and imprisonment of the seven Iranian Baha'i leaders.
The campaign will run for seven days, from 14 through 20 May 2015. On each day, the focus will be on one of the seven, who continue to endure harsh conditions in two of Iran's most notorious prisons.
Each individual will be commemorated on the following day:
14 May: Mahvash Sabet (Bio)
15 May: Fariba Kamalabadi (Bio)
16 May: Jamaloddin Khanjani (Bio)
17 May: Afif Naeimi (Bio)
18 May: Saeid Rezaie (Bio)
19 May: Behrouz Tavakkoli (Bio)
20 May: Vahid Tizfahm (Bio)
On 21 May, the campaign will be summarized and concluded.

The following materials provide further background information about their situation.