Source: www.hra-news.org
Translation by Iran Press Watch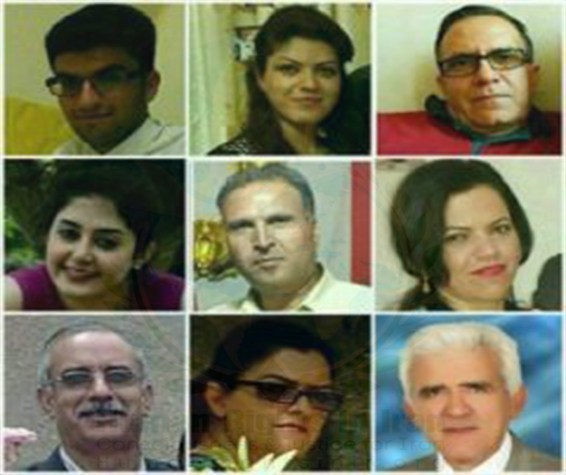 HRANA – The Court of Appeals of South Khorasan Province has sentenced four Baha'i citizens to a total of six years and six months in prison. Based on the sentence Bahman Salehi, Khalil Malaki, Bijan Ahmadi and Saghar Mohammadi were each sentenced to 4 years in prison, Sheida Abedi to 3 years, Sohrab Malaki to 3 and a half years and Firouz Ahmadi, Simin Mohammadi and Maryam Mokhtari each sentenced to 2 years in prison. The court also confiscated funds collected by Birjand Baha'is to carry out the affairs of the Baha'i community. These people had previously been sentenced to six years in prison each and confiscation of their property by the Birjand Revolutionary Court.
Earlier, in July this year, the second branch of the Birjand Revolutionary Court sentenced each one of these Baha'is to six years in prison, and the funds raised by the Baha'is of Birjand for administrative expenses of the Baha'i community were confiscated by the order of the court.
In addition, according to the contents of the court ruling, these Baha'i citizens were not given the right to a lawyer in court. Due to the fact that Mazdak Etemadzadeh, the defense counsel of these citizens, was not a lawyer approved by the judiciary, he was prevented from attending a court hearing under Article 5 of the Code of Criminal Procedure.
These Baha'is were arrested as a group of nine on October 21, 2017, after the search of their home, and later released on bail in stages on November 18th, 20th and 24th of that year.
Baha'is in Iran are denied freedom of religion, a systematic exclusion, in contravention of article 18 of the Universal Declaration of Human Rights and of Article 18 of the International Covenant on Civil and Political Rights, to which Iran is a signatory, which state that everyone has a right to freedom of religion and to religious conversion based on their personal belief, as well as the freedom to express it individually or collectively, in public or in private.
According to unofficial sources in Iran, there are more than three hundred thousand Baha'is in the country; however, the Iranian constitution recognizes only Islam, Christianity, Judaism and Zoroastrianism, and does not recognize the Baha'i Faith. For this reason, Baha'i rights in Iran have been systematically violated over a number of years.