Source: iranwire.com
Kian Sabeti
Translation by Iran Press Watch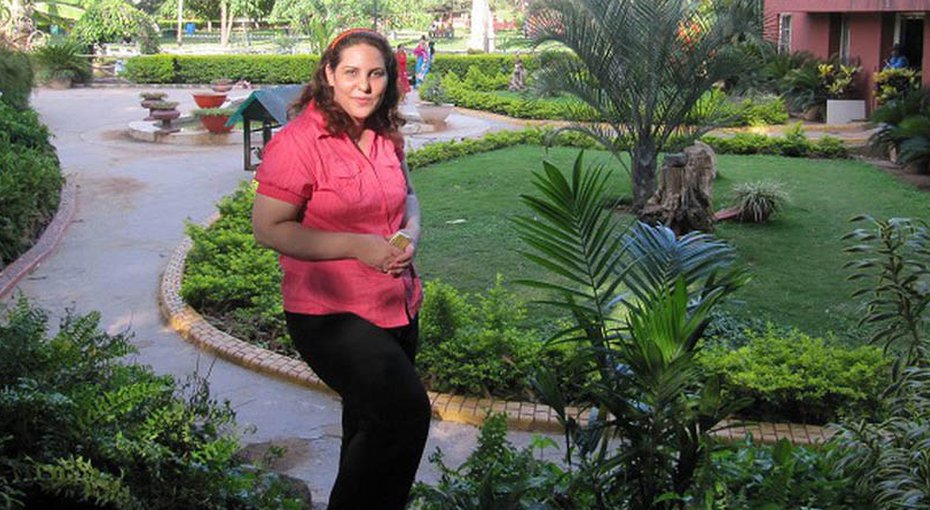 Officials at the Ministry of Health have repeatedly expressed concern about Iran's serious shortage of doctors and nurses over the past few years. This shortage has become critical with the outbreak of the Novel Coronavirus (SARS-CoV-2/Covid 19), necessitating increased calls from medical organizations for doctors and nurses to serve Covid 19 patients in various cities across Iran.
Iran's shortage of medical professionals becomes more appalling when considering the history of the Regime's treatment of Baha'i doctors and medical students. From 1979 to 1981, the new government in Iran fired all Baha'is working in the medical services sector, regardless of their experience and expertise. Since the revolution, a number of Baha'i physicians have been executed simply because of their religious beliefs. In addition, Baha'i students applying for medical exams are denied the right to study at universities. If they wish to pursue their higher education, they are forced to emigrate. Many of those who did emigrate have succeeded in completing their education in other countries and are serving as medical personnel serving the victims of Covid 19. Iran has lost the service these doctors and other medical professionals, who are not allowed to serve in their own country.
In this series of reports, we discuss what has happened to Baha'i physicians since the beginning of the Revolution.
In the first years after the victory of the Islamic Revolution, the summoning, arrest, and execution of prominent Baha'is in various cities of Iran was one of the primary items on the agenda of the new government. One can find the names of many well-known and trusted doctors from different cities who have been victimized by the Regime.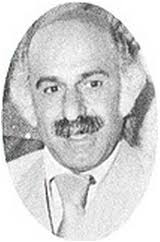 One was Dr. Bahram Afnan, a cardiologist and deputy director of Shafa Hospital in Shiraz, was arrested by agents of the Ministry of Intelligence while on the way to his office the afternoon of November 22, 1982. During his imprisonment, Dr. Afnan was subjected to the worst forms of torture, causing him to suffer two strokes. Dr. Afnan's wife, Jinous Afnan, wrote in her diary, quoting one of her husband's cellmates, "…one day they threw his wounded, bloody, torn and unconscious body into the cell. He was covered with wounds and the deep cuts on his body, the results of beatings with cable. His injuries were so severe that breathing in the filthy air of the cell became laborious for him. Two days later, when he recovered a bit, Dr. Afnan was taken back to the basement, where, under more torture, he suffered a second stroke. When torture failed to break him, his tormentors place a sack sullied with horse's manure over his half-dead body which had open wounds from cuts by copper wire. The resulting painful, purulent infections and the accompanying high fever almost destroyed Dr. Bahram Afnan's body. They had no choice but to take him to a hospital outside of prison for treatment."
Another example of such atrocious treatment of Baha'i physicians and citizens is an ad in Khorasan's newspaper on December 13, 1981, where thirteen Baha'i citizens were summoned to Branch 4 of the Islamic Revolutionary Tribunal of Mashhad. Nine of those summoned were prominent doctors in the city. Dr. Ataullah Ishraq, Dr. Teymour Pirmoradi, Dr. Manouchehr Mofidi (Pediatrician), Dr. Fereydoon Rahimi (Pediatrician), Dr. Enayatollah Zafari, Dr. Rahmatollah Ishraqi, Dr. Manouchehr Rezvani (Anesthesiologist), Dr. Hoyeh Rezvani (Laboratory Specialist), Dr. Hooshmand Rezvani (Internal Medicine Specialist). Fifteen days after this ad appeared in an unknown court, all thirteen of these Baha'i citizens were found guilty of corruption, and their properties and belongings confiscated.
Among the greatest of assets of a growing society are its experts and scientists. Prior to the Revolution and the start of the Islamic Republic, the Baha'i community in Iran had well-known experts and scientists serving at the national level, despite restrictions imposed by the Shah's government. Baha'i physicians were at the top of the pyramid of the scientific force of the Baha'i community of Iran. They had studied medicine in Iran or other countries and were able to serve in Iran, trusted by the people as well as the academic community of the country.
Since its establishment, the Iranian Regime has systematically targeted and eliminated Baha'i experts and its scientific community, especially physicians, as part of its efforts to economically pressure and prevent the growth of the Baha'i community. The first phase was the systematic elimination the experts and scientists of the Baha'i community through the arrest, execution, and persecution of doctors, to forced them to flee Iran. Following the the Cultural Revolution of 1982-1989, the second phase began with the expulsion of Baha'i professors and students from universities and has continued with the banning of Baha'i students from university education.
In response to Baha'i students being banned from institutes of higher education in Iran, the Baha'is of Iran established the Baha'i Institute for Higher Education (BIHE) for Baha'i students deprived of higher education in 1987. This was accomplished with the help of the Baha'i professors and experts who had been expelled from universities. During the more than three decades since its establishment, the BIHE has been attacked four times by security forces, a number of professors have been arrested, and BIHE educational tools and facilities have been confiscated. Yet, this institution continues its operation and growth, supported by those in Iran risking arrest to continue to serve Baha'i students as well as staff and professors who had been forced to leave Iran.  BIHE offers Baha'i students higher education and associate's, bachelor's, and master's degrees in 38 fields.
One of the first professors and colleagues at the BIHE is Dr. Ismail Talebian is, currently living in Canada. In 2011, he was prosecuted by the Iran's Ministry of Intelligence for teaching at BIHE. After living in hiding for few months in Iran, he emigrated to Turkey, and from there to Canada.  During the Revolution, in January 1979, Dr. Talebian was discharged from the army with the rank of Major Dr. (Pharmacist) and head of the Khatami Hospital in Isfahan. His discharge order included three prohibitions: work, business, and travel. For this reason, Talebian was no longer allowed to work in the country's pharmaceutical and medical fields. Prior to his emigration from Iran, Dr. Talebian was arrested four times on charges of participating in activities in the Baha'i religious organization.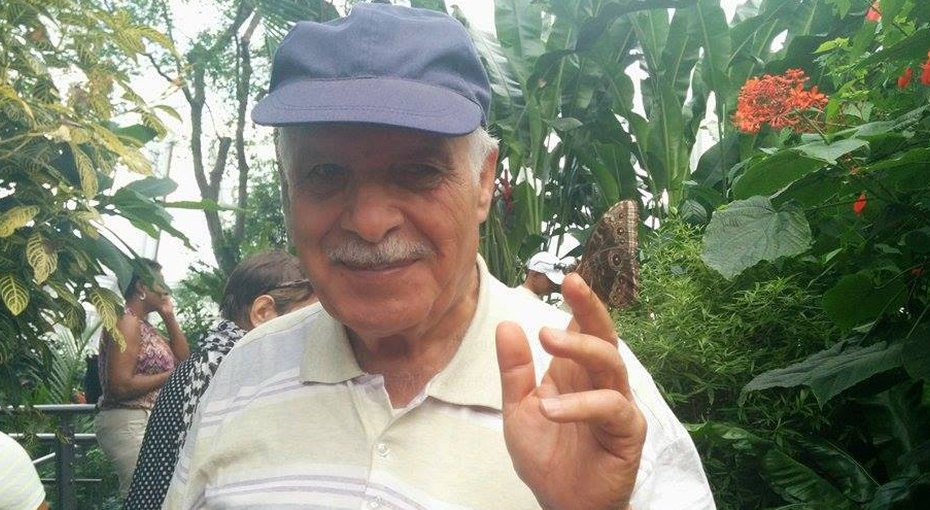 In an interview, Dr. Talebian told IranWire about how fields related to medical sciences were created at the Baha'i Institute for Higher Education, "At the beginning, we had a postgraduate course of 72 credits called basic sciences for students."  After a few semesters, due to the high scores and students' interest in pursuing higher education, it was decided to establish several separate disciplines up to the Bachelor degree level through increasing the number of courses. The BIHE Department of Medicine had two disciplines: Pharmacy and Dental Sciences. After a few semesters, we came to the conclusion that because students in the field of dental science need to touch people's bodies and teeth during the training courses, and we were not allowed to do so, we eliminated this field and instead  added Applied Chemistry to the Department of Science. With the growth of the institute, the field of Biology has been added to the undergraduate programs of the science department."
Dr. Talebian went on to say that the lessons were taught in both theoretical and practical forms. With the financial support of the Baha'i families, they were able set up science laboratories for the students. Sadly, these laboratories were raided three times by security forces. All the equipment was confiscated and, in some cases, the laboratories were sealed off. However, after each attack, we set up another laboratory, with the help of Baha'is, so as not to interfere with the students' education process.
Dr. Talebian considers the academic level of the graduate students of the BIHE to be very good and on a par with the world's universities. The proof of this is the acceptance of Bachelor's degree of the institute's graduates at more than 110 prestigious universities in the United States, Canada, Europe, Australia, and India. Currently, various professors from around the world are teaching online for BIHE students. Undergraduate and graduate students are required to write a dissertation and defend their dissertations in a meeting. While Dr. Talebian was still in Iran, in the defense of dissertation sessions included Baha'i professors and several non-Baha'i university professors were also present to give scores to the dissertations. Dr. Talebian says that in one of these sessions, where a dissertation entitled "Bacterial Resistance to Hospital Antibiotics" was presented, a professor at the University of Tehran said that such dissertation was not researched and written at PhD level of the University of Tehran.
Dr. Ismail Talebian says that all Baha'i students hope to work in their homeland after graduation, but at present the BIHE bachelor's degree is not accepted by the Iranian Ministry of Science. Many are hired as technicians in pharmacies and, despite their degree, are treated as someone with no more than a high school diploma.
Some BIHE students go abroad to continue their studies. Dr. Talebian remembers one of those graduates, who received a Master's degree from the University of Ottawa, Canada, and awarded a PhD scholarship by the University for his high grades. This Baha'i, whose name is protected by IranWire, upon completing his/her doctorate degree was invited by the University to work as an associate professor. However, this individual preferred to return home and serve in Iran. Iran, however, does not recognize this individual's degrees due to the Ministry of Sciences choice to not approve any degree acquired through BIHE. This Baha'i citizen is now working in a factory as someone who is informed in pharmaceutical fields, instead of serving in the pharmaceutical sector or teaching at a university.
Dr. Firoozeh Shafiezadeh is one of the Baha'i citizens who returned to Iran after graduating in India and went to Khotbeh Sara village in Gilan to serve as a pharmacist. But intelligence agents learned that she was a Baha'i, they arrested her and detained her for seventeen days. She is not allowed to work in her field.