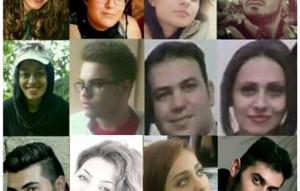 HRANA – Ten Baha'is who were arrested last week and transferred to Dastgerd prison in Isfahan were released without a bail a few hours ago.
According to HRANA – Human Rights Activists News Agency in Iran – ten of the Baha'is imprisoned in the Dastgerd prison of Isfahan were released without bail on Thursday, February 19.
Those who have been released are Ms. Nika Rajabi, Ms. Mona Aghdasi, Ms. Shiva Aghsani, Ms. Negar Sobhaniyan, Mr. Kavian Dehghan, Mr. Shayan Kosar, Mr. Peyman Atefi, and Mr. Koosha Rahimi; all have been released without bail.
Mr. Houshang Dehghan and Aref Dehghan were not released because of the absence of the magistrate on duty; they are likely to be released within a few hours.