Source: sahamnews.org
Translation by Iran Press Watch
19 February 2015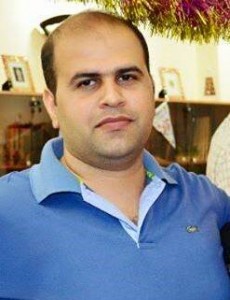 On Saturday 14 February, Kalim Jahandari, a Baha'i citizen of Bandar Abbas, was attacked and threatened by unknown armed assailants.
According to reports received by Saham, his attackers blind-folded him and took him to a deserted area of town, where they subjected him to harassment and persecution, denigrated his family — who are not Baha'i — and threatened him with severe repercussions should he decide to promulgate his Faith.
The fact that these unidentified attackers have access to detailed information about the personal lives of Baha'is in Bandar Abbas heightens the fear of a connection with the security authorities.
The assailants also declared that they were responsible for "sending to Hell" Ataollah Rezvani, a former member of the administrative body of the Baha'i community of Bandar Abbas, and threatened to kill two other former members, Mehran Afshar and Behzad Rasti, at the appropriate time.
These threats come in the aftermath of the assassination of the 52-year-old Ataollah Rezvani, who was shot to death last August by unknown agents who have yet to be identified or prosecuted by the security forces or the judiciary. The status of the case remains unclear.
The Baha'is of Bandar Abbas have lodged complaints with the Security Council and the Department of Justice of Bandar Abbas, and have demanded protection against self-appointed groups.