Source: irannewswire.org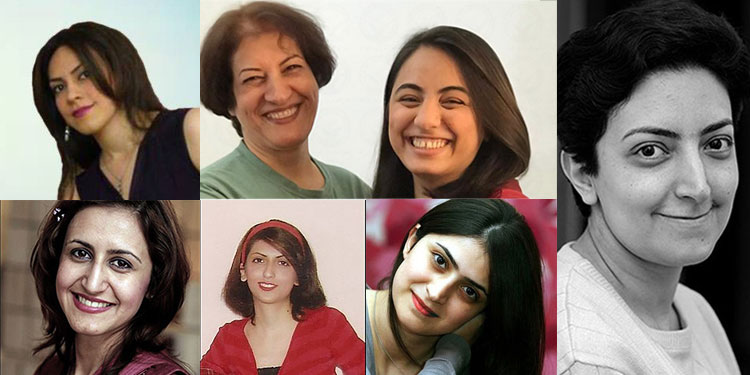 Seven Iranian Bahai women in northeastern and southern Iran were summoned to serve their prison terms for following the banned faith.
On March 27, five Bahai women were summoned to serve their prison terms in Mashhad, northeastern Iran. They were told to present themselves within 10 days to serve their sentences.
According to the Human Rights News Agency, the five women were identified as Nika Pakzadan, Faraneh Daneshgari, Sanaz Eshaghi, Nekisa Hajipour, and Naghmeh Zabihian.
In October 2020, the five Iranian Bahai women were sentenced to one year of prison each by the 3rd Branch of the Mashhad Revolutionary Court, also upheld by an appeals court, for "spreading propaganda against the state by being Bahai".
They were previously arrested on November 15, 2015 in Mashhad as well.
Before this in the winter of 2011, Naghmeh Zabihiyan was detained along with other Bahai citizens, for holding a handiwork gallery in the home of a Bahai citizen. She was sentenced to six months of prison for "spreading propaganda against the state".
According to another report, two Bahai women identified as Maral Rasti and Mahnaz Jan Nesar were transferred to Bandar Abbas Prison in southern Iran to serve their two-year prison terms. They were sentenced to overall 14 years of prison along with six other Bahais who have been detained in the prison for the past month. In addition to their prison sentences, they were each banned from membership in political or social groups for two years and participation in Bahai gatherings. They were also sentenced to forced participation in five sessions of "ethnic" classes.
Bahai persecution in Iran
Unofficial sources say that there are more than 300,000 people following the Bahai Faith in Iran. However, the Constitution of the Islamic Republic of Iran only recognizes Islam, Christianity, Judaism, and Zoroastrianism and does not recognize Bahaism.
Since the 1979 Islamic Revolution in Iran, Iranian Bahais have been systematically persecuted as a matter of government policy. During the first decade of this persecution, more than 200 of Iran's Bahais were killed or executed. Hundreds more were tortured or imprisoned, and tens of thousands lost jobs, access to education, and other rights – all solely because of their religious belief.
The persecution of Iran's Bahais is still ongoing with dozens of Bahais languishing in prisons throughout Iran.