Source: www.worldreligionnews.com
29 MAY 2015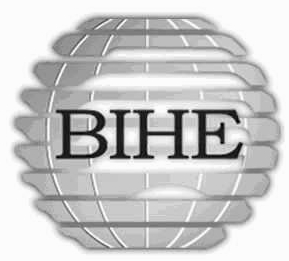 After 4 Years Of Imprisonment For Educating Baha'is, 4 Faculty Members Of The Baha'i Institute For Higher Education (BIHE) Were Finally Released.
In May 2011, a coordinated raid of Baha'i communities occurred over the path of several Iranian cities. The raid was conducted to catch those attempting to give the youth of the Baha'i community the privilege of higher education, a right that has been deprived of them since the Islamic Revolution. During the raid, 17 or more were arrested in connection to the Baha'i Institute for Higher Education. The trials were held between September and October that same year, releasing undocumented verdicts while the Baha'i were handcuffed with chains around their ankles. Recently, four of the imprisoned were released: Noushin Khadem, Ramin Zibaie, Mahmoud Badavam and Farhad Sedghi. Transcripts of the trial dictate that they were imprisoned for being members of "the deviant Bahaist sect with the goal of taking actions against the security of the country", as well as "collaboration with the Baha'i Institute for Higher Education."
Baha'i Youth Not Permitted To Attend University
The youth of Baha'i were all expelled after the Islamic Revolution. The professors were dismissed. According to BaniDugal, the representative for the Baha'i International Community in the United Nations, the community was simply doing what they needed to do. "It is as though one were to deny certain citizens to available food supplies and when they undertake with untold hardship to cultivate their backyards in order to survive, declare their efforts illegal and destroy their crop. Persistence in these dehumanizing acts serves only to expose the irrational determination of the authorities to block the social and economic progress of the Baha'i."
The students who attended the BIHE were fully aware that their degrees would be considered unofficial, and they weren't guaranteed the typical benefits one would achieve through higher education. However, the Iranian government deemed their attempts illegal. The Baha'i have made efforts for years to reverse the decision to ban the Baha'i from proper education. The professors volunteered their time, "sharing his or her learning with young people who are deprived of education".
Dugal questions just what is illegal, if it's "to study? To learn? To accompany others in their quest to gain knowledge? Why debar Baha'i youth from studying or gathering together to learn? … Why imprison those who teach science and other subjects at home to these youths?"
"Ultimately, what is illegal, a government policy that excludes its citizens from higher education on the basis of their religious affiliates or the efforts of a community to educate its own youth? The four Baha'is who have been released, and those still imprisoned, are ordinary individuals who are exercising their basic human rights."
RESOURCES