Source: www.huffingtonpost.com
By Doug Bandow
07/25/2015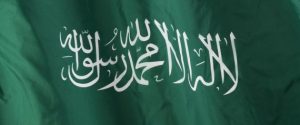 All religious faiths are victims of persecution somewhere. In this supposedly enlightened, tolerant age, people routinely are brutalized, jailed and killed for their faith — or lack of faith — in God. Hostility to believers is evident even in the West, long home to the strongest advocates for freedom of conscience, expression, and association. Worse, over the last year "a horrified world has watched the results of what some have aptly called violence masquerading as religious devotion" in several nations, observed the U.S. Commission on International Religious Freedom in its latest annual report.
However, the fact that everyone is persecuted does not mean that everyone persecutes equally, or at all. Authoritarian regimes which fear independent thought and allegiance to anyone or anything beyond the state tend to war against any public expression of faith. But such systems usually are equal opportunity oppressors. It is belief in a transcendent, not what that transcendent looks like, which they usually see as the problem.
In sectarian societies religious minorities often are persecuted for what they believe. They face varying challenges where Buddhists, Hindus, and Jews enjoy a majority, but these states are few (although Hindu India is the world's second most populous nation). A few at least nominally Christian countries persecute; however, this behavior most often reflects authoritarian politics (in former communist states) rather than theology. In a few cases, though, the Orthodox Church relies on the government for support against other Christian faiths.
In contrast, majority Muslim nations almost uniformly persecute. The only question is how virulent the repression. Believers are mistreated everywhere, but Christians most suffer in the birthplace of Christianity. The Iraq invasion and Arab Spring have loosed a campaign of religious cleansing across the Middle East.
In the case of the Islamic State death is the norm, though Shia Muslims and many others fare little better than Christians. Reported USCIRF: "When ISIL last June overtook Mosul, Iraq's second largest city, it immediately murdered 12 dissenting Sunni clerics, kidnapped Christian priests and nuns, and leveled ancient houses of worship." Even in relatively tolerant Muslim countries such as Kuwait Islamist radicals call for additional restrictions on non-Muslims.
The Commission highlighted 27 countries for particularly vicious treatment of religious minorities. Eleven are strong Muslim-majority states. Eleven are communist or formerly communist. Two are other kinds of dictatorships, one is a Hindu-majority state, one has a Christian majority, and one has a more equal sectarian division.
Nine states make the first tier, "countries of particular concern," in State Department parlance: Burma, China, Eritrea, Iran, North Korea, Saudi Arabia, Sudan, Turkmenistan, and Uzbekistan.
Burma. Christians long suffered in the military junta's attempt to brutally suppress insurgencies from a variety of ethnic groups, several of which were predominantly Christian. Recent ceasefires have ended most of those conflicts and the military has implemented important political reforms. However, noted the Commission, "these steps have not yet improved conditions for religious freedom and related human rights in the country, nor spurred the Burmese government to curtail those perpetrating abuses." More recently subject to virulent, violent abuse have been the Muslim Rohingya, many of whom have fled their homes and some their country.
China. Nearly half of the population has some faith, with the majority practicing folk religions or Buddhism. However, there now are more Christians than Communist Party members. President Xi Jinping's attempt to tighten the state's control over all dissent has impacted believers as well, who "continue to face arrests, fines, denials of justice, lengthy prison sentences, and in some cases, the closing or bulldozing of places of worship."
Eritrea. Commonly called the North Korea of Africa, Eritrea suffers under a regime almost as repressive, fanatical, and isolationist as that in Pyongyang. President Isaias Afwerki and his Popular Front for Democracy and Justice fear anyone loyal to anything other than his totalitarian dictatorship. Everyone suffers: "The government regularly tortures and beats political and religious prisoners; however, religious prisoners are sent to the harshest prisons and receive some of the cruelest punishments."
Iran. There was much hope for reform with the ascension of President Hassan Rouhani as president in 2013. But persecution has increased: "The government of Iran continues to engage in systematic, ongoing, and egregious violations of religious freedom, including prolonged detention, torture, and executions based primarily or entirely upon the religion of the accused." Atheists, Baha'is, Christians, Jews, Sunni Muslims, and Zoroastrians all are at risk.
North Korea. Long the most repressive state on earth, the North surpasses even Eritrea in its mistreatment of believers. Belief in anything other than the supreme leader, a veritable deity, is perceived as a treasonous threat to the system. Missionary activity is particularly feared. Despite a handful of official churches, "Genuine freedom of religion or belief is non-existent. Individuals secretly engaging in religious activities are subject to arrest, torture, imprisonment, and sometimes execution."
Saudi Arabia. Washington's most important Arab ally also is the region's most ruthless persecutor. In contrast to North Korea, not one church, synagogue, or other house of worship is allowed to operate openly. The monarchy, which has underwritten fundamentalist Wahabbist Islam around the world, "continues to prosecute and imprison individuals for dissent, apostasy, blasphemy, and sorcery." Despite much drivel spouted by U.S. politicians about the liberal attitudes of King Abdullah after his death in January, Riyadh has never veered from religious totalitarianism. Abdullah's successor, King Salman, appears to be returning to an even more repressive direction.
Sudan. Churches operate in this pariah state; indeed, the Catholic cathedral is next to the Foreign Ministry. However, the small Christian community suffers as a result of the government's "policies of Islamization and Arabization." During his recent reelection campaign President Omar Hassan al-Bashir advocated further reliance on Shari'ah law. Moreover, apostasy and conversion are punished, offenses from which Meriam Yahia Ibrahim Ishag, daughter of a Christian mother and Muslim father, last year barely escaped death.
Turkmenistan. This former Soviet republic is overwhelmingly Muslim, but more important, it retains the oppressive philosophy of the Soviet Union. In the most isolated spin-off from the U.S.S.R. the first president established a personality cult. There was a slight relaxation after his death, but religious liberty remains highly restricted: "Police raids and harassment of registered and unregistered religious groups continued."
Uzbekistan. The most populous of the Central Asian states, Uzbekistan also is among the most repressive. It is determined "to enforce a highly restrictive religion law and to impose severe restrictions on all independent religious activity." Typical of public officials, including in America, the regime uses claims of violent extremism to bolster its authority. For instance, the state "has arbitrarily used vague anti-extremism laws against peaceful religious adherents and others who pose no credible security threat."
The USCIRF also recommended that eight nations join the forgoing as Countries of Particular Concern: Central African Republic, Egypt, Iraq, Nigeria, Pakistan, Syria, Tajikistan, and Vietnam.
Central African Republic. CAR has been rent by violence between antagonistic militias. For much of last year it "was engulfed in a religious conflict after a 2013 coup resulted in rampant lawlessness and the complete collapse of government control." It may be the only majority-Christian nation in which Christians used violence against a minority community–thankfully a recent phenomenon even there.
Egypt. Coptic Christians form a historic and significant minority, but they have suffered persecution under the Mubarak dictatorship, elective presidency of Mohamad Morsi, and al-Sisi dictatorship. Although President Abdel Fattah al-Sisi has attempted to use the Copts for his political advantage, "the Egyptian government has not adequately protected religious minorities" from discrimination, prosecution, and violence.
Iraq. The historic Christian community was destroyed by sectarian strife resulting from the Bush administration's misbegotten invasion. Up to half of Christians fled, many to Syria, where today they face new threats. The situation greatly deteriorated last year. While the Islamic State was the worst perpetrator, "the Iraqi government also contributed to the deterioration in religious freedom conditions."
Nigeria. This closely divided nation long has suffered from sharp religious tensions, many triggered by the imposition of Shari'ah law by the dozen Muslim-majority states. Since 1999 an estimated 18,000 have died in sectarian violence. Today the greatest threat to religious liberty is the radical Islamist group Boko Haram, which attacks Christians and moderate Muslims.
Pakistan. Yet another U.S. ally, Pakistan tolerates "chronic sectarian violence" against religious minorities and the promiscuous misuse of the infamous "blasphemy" law. As a result, this country "represents one of the worst situations in the world for religious freedom for countries not currently designated" a CPC.
Syria. Like Saddam Hussein's Iraq, Bashar al-Assad's Syria had little interest in religion. Thus, the latter became a haven for Christians after the former collapsed. Unfortunately, the uprising against Assad has become a sectarian conflict. Members of most religions now suffer at the hands of one faction or another in the multi-sided struggle.
Tajikistan. Yet another isolated, authoritarian, majority-Muslim former Soviet republic penalizes religious believers. Indeed, the government "suppresses and punishes all religious activity independent of state control, particularly the activities of Muslims, Protestants, and Jehovah's Witnesses."
Vietnam. Despite a number of economic reforms, this communist state retains its oppressive political structure. Thus, the regime "continues to control all religious activities through law and administrative oversight, restrict severely independent religious practice, and repress individuals and religious groups it view as challenging its authority."
Finally, the Commission cited ten so-called tier 2 nations, where violations are severe, but a notch below those of the CPCs: Afghanistan, Azerbaijan, Cuba, India, Indonesia, Kazakhstan, Laos, Malaysia, Russia, and Turkey.
Afghanistan is a U.S. ally supposedly liberated and uplifted after nearly 14 years of U.S. military action. Yet the status of Baha'is, Christians, Shi'a Muslims, Sikhs, and dissenting Sunni Muslims continues "to be exceedingly poor." In Azerbaijan, another Central Asian dictatorship, religious liberty continued to decline as "peaceful religious believers, their defenders, and other activists have been detained, fined, and imprisoned on various charges."
Hope for reform in Cuba, the communist island off of America's coast, has been largely stillborn. Despite the opening to America, Havana "continues to detain and harass religious leaders and laity, interfere in religious groups' internal affairs, and prevent democracy and human rights activists from participating in religious activities." India is the world's largest democracy on its way to surpassing China's population. Nevertheless, Hindu nationalism is on the rise, and along with it "incidents of religiously-motivated and communal violence reportedly have increased for three consecutive years."
Religious tolerance and freedom continued to decline in the most populous Islamic nation is Indonesia, in which "discrimination and violence against religious minorities continued, as well as the harassment and imprisonment of individuals accused of blasphemy." In 2011 the Central Asian dictatorship of Kazakhstan initiated a concerted crackdown on religious believers of all sorts. Legislation then enacted "has been enforced through the closing of religious organizations, police raids, detentions, and fines."
Religious liberty is limited in Laos, one of the few remaining Communist states. Protestant Christians come under greatest suspicion, and the national government allows "ongoing abuses against religious minority groups, abuses that are most prominent in remote, rural areas." Commercially sophisticated Malaysia has been expanding the public role of Islam, resulting in "diminished legal protections for religious minorities, non-Muslims and non-Sunni Muslims alike."
Russia is historically Christian but also became the first Communist state and served as the fount of global revolution. The Orthodox Church receives special favor, while "the government continues to bring criminal extremism charges against peaceful religious individuals and groups, especially Muslims and Jehovah's Witnesses. Although resolute secularization has been declining in Turkey, so has protection for civil and political liberties. The government "has pervasive control over religion and denies full legal status to all religious communities," while social hostility to some believers, especially Jews, is rising.
Plenty of other nations mistreat people of faith in various ways. The Commission also is monitoring Bahrain, Bangladesh, Belarus, Cyprus, Kyrgyzstan, and Sri Lanka. Problems extend well beyond them.
Although religion is in increasing disfavor in many Western societies because it typically sets moral standards and makes moral judgments, religious liberty is the first freedom, the bedrock liberty of conscience upon which civil and political freedoms rest. A society and government which refuse to respect people's belief in the transcendent are unlikely to respect other basic human rights.
With religious liberty under siege around the world, people of goodwill should stand for the rights of believers everywhere. Unpopular minority faiths are like the proverbial canary in the mine: When they die, further violations of human life and dignity inevitably are coming. It is an experience that constantly recurs overseas. America continues to protect religious liberty, but the foundation is cracking. Americans should learn the lessons overseas and redouble their efforts to prevent similar fates at home.