Source: bahaicamp.com
Translation by Iran Press Watch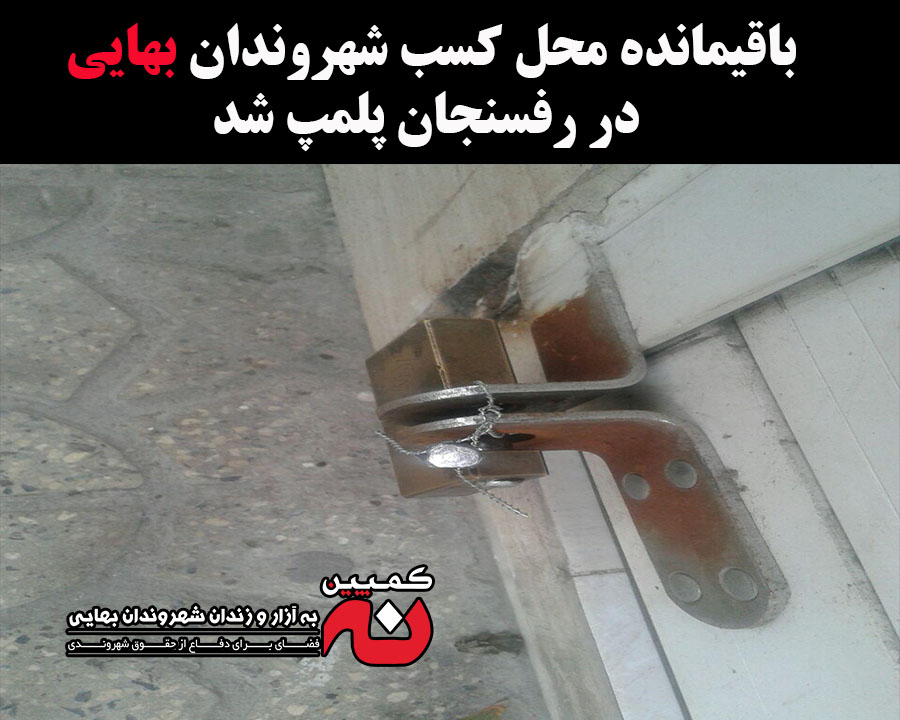 As reported by the No to Harassment and Imprisonment of Baha'i Compatriots Campaign: several businesses owned by Baha'i citizens were shut down and sealed on November 14, 2015.
With these latest actions, all businesses owned and operated by Baha'i citizens in Rafsanjan have now been shut down.
Prior to this, 12 other Baha'i citizens had to face the shuttering of their businesses merely because they had taken days off in honor of Baha'i religious holidays.
Economic pressure on Baha'i citizens has been increasing tremendously during the past year. Within the past few months, the Office of Locations in the city of Sari sealed three businesses because the owners had taken days off in honor of the Baha'i Ridvan (New Year) festival. Shortly after that, they shut down eleven more Baha'i owned businesses and intensified economic pressure on the members of this community.
The shutting and sealing of Baha'i owned businesses by officials of the Islamic Republic have been increasing recently. Within the past few weeks, 12 Baha'i citizens in the city of Rafsanjan have faced the shutdown and sealing of their businesses by government courts because they closed their businesses during the festival of Ridvan.