Source: BahaiNews1
Translation by Iran Press Watch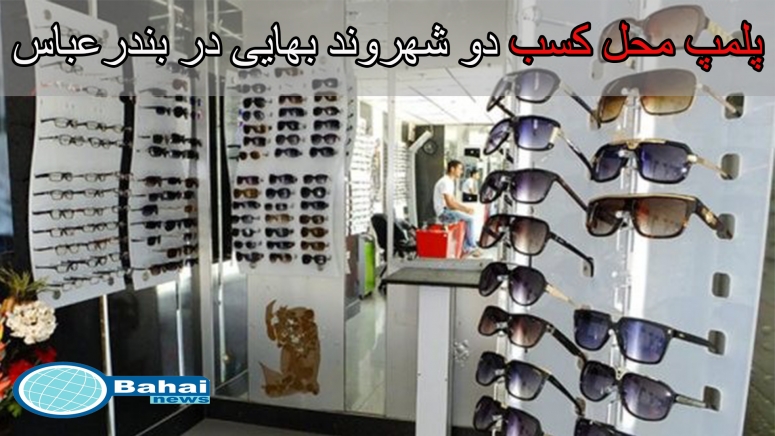 According to "BahaiNews", two shops belonging to Baha'is were closed and sealed in the city of Bandar Abbas.
According to informed sources, the closure is still in effect in spite of extensive appeals by the shop owners, Mr Heidarpour and Mr. Rasti.
The closure of these two optometry shops within the past few days is in line with the trend in which, after the revolution, many Baha'i businesses have been closed by government authorities.
Also, according to the same report, the security offices raided and searched Mr. Navid Hemmat's business premises and confiscated some of his business property this morning (15.11.2015).
Within the past few days, tens of Baha'is' shops in Rafsanjan, Kerman, Tanekabon, Qaem Shahr, Tehran and Karaj have been closed and sealed by government authorities.
_____
1. "BahaiNews" is an independent non-Bahá'í initiative and is not affiliated with any Baha'i institutions.