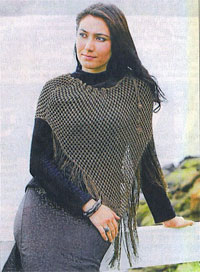 Persecuted for her religious beliefs, Anisa Memari left Iran to study in Australia.
The 26-year-old Sydney University law and medicine student is now mounting a campaign to raise awareness of the human rights abuses in Iran.
Speaking while on holiday in Raglan, Miss Memari told the Waikato Times she was expelled from school because of her Baha'i faith.
Baha'i is the largest non-Islamic religion in Iran with more than 300,000 believers. About 4000 Baha'is live in New Zealand.
In Iran, Baha'is are "unprotected infidels" and are not protected under the country's Islamic constitution.
"I remember when my teachers told me, 'If you were a Muslim, you could go to university because your grades are very high. However, because you are a Baha'i you cannot'," Miss Memari said.
Read the article at:  Waikato Times