Source: www.humanrightsiniran.org
Translation by Iran Press Watch
31 October, 2016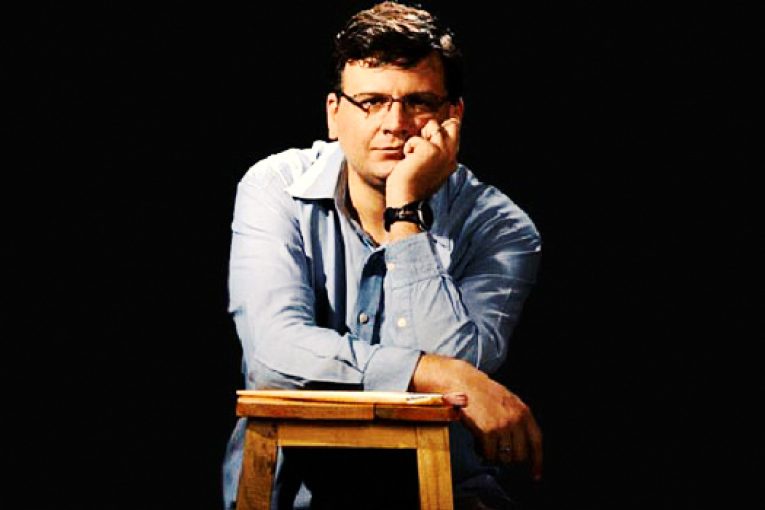 The Baha'i painter Shahriar Cyrus, who was arrested by Ministry of Intelligence agents on 30 June 2015, has been sentenced to five years in prison.
Based on a report by the Human Rights in Iran website, obtained from Bahainews, Shahriar Cyrus, who had been released on bail after spending two months in detention, on 5 September 2016 he was sentenced to five years in prison by Judge Moghiseh.
Shahriar Cyrus, a Baha'i artist and painter with twenty years of experience teaching painting, was held in solitary confinement for 48 days after his arrest. According to this report, a case was opened for him at the Third Branch of Shahid Moghaddas, the public prosecutor's office, after his transfer to Ward 209 of Evin Prison, which is controlled by the Revolutionary Guards.
An informed source stated: "Based on Article 498, which was the basis of his five-year sentence, Shahriar Cyrus was charged with forming an illegal organization. However he has contested this ruling, and on 24 September 2016 he requested that the case be referred to the court of appeals. His request was referred to Branch 36 of the appellate court."
A source close to Shahriar Cyrus said: "The first charge against Shahriar Cyrus was assembly and conspiracy against the Islamic Republic through the formation of painting classes. According to the interrogators, these classes provided the necessary context to enter the Baha'i Institute for Higher Education (BIHE), and were primarily a means to identify those who were eligible to enter BIHE. However, this has been denied by Mr. Cyrus, who says that his classes are neither connected to nor dependent on any institution."
This source continued: "In court, Judge Moghiseh asked Mr. Cyrus why his classes were conducted without a permit, to which he replied, 'Would you have given me a permit?' The judge did not reply."
An informed source earlier conveyed the following about the manner in which Shahriar Cyrus was arrested: "Around 4 PM on June 29th, eleven Ministry of Intelligence agents entered Shahriar's painting class. They confiscated the cell phones of Shahriar and his students and handcuffed Shahriar. A few of the agents stayed there, and the rest went to the upper levels of the building. Shahriar held his classes on the first floor of a four story building. The second floor is his parents' home. Another Baha'i family lives on the third floor, and Shahriar lives on the fourth floor with his family."
This informed source added: "The agents searched and inspected all the apartments without showing any search warrant. They even searched the home of the third floor neighbor who has no connection to Shahriar, and confiscated the laptops, computers, tablets, CDs and books in each of the apartments. In response to the residents of each apartment who asked for a search-warrant, the agents replied that a search-warrant had been shown to Shahriar downstairs, so there was no need to show one to them."
According to news published in the media: "After the apartments were inspected, the agents went downstairs again, initially frightening the students that they would be taken also, but later taking only Shahriar. It is peculiar that a few days since since this incident the cell phones of the students have not yet been returned.
Shahriar Cyrus is an instructor of painting classes, philosophy, and art history. He also taught philosophy and art history at the BIHE until 2008, when the members of the committee in charge of the Iranian Baha'i Community were arrested.
In the arena of painting, Shahriar Cyrus has been a student of masters such as Aydeen Aghdashlou, Rouyein Pakbaz and Ahmad Vakili. He has been teaching painting for many years. He has also published articles on philosophy and art history in Iranian newspapers and periodicals such as "Acquired arts and global culture", and "Art at the threshold of the third millennium". Shahriar Cyrus used to conduct research on painting and art history, and had published articles in a number of artistic periodicals, such as the Art of Iran magazine and Tavous.
Prior to 2008, Shahriar Cyrus had been repeatedly summoned to the Ministry of Intelligence, and had been questioned on his manner of instructing and managing his classes.
Prior to his arrest, Shahriar Cyrus had sponsored numerous individual and group art shows, and also participated in the third art show of Iranian painters. For more than10 years, he taught in the fields of design, painting, art history, composition, visual arts theory and the fundamentals of art philosophy.