Source: www.hra-news.org
Translation by Iran Press Watch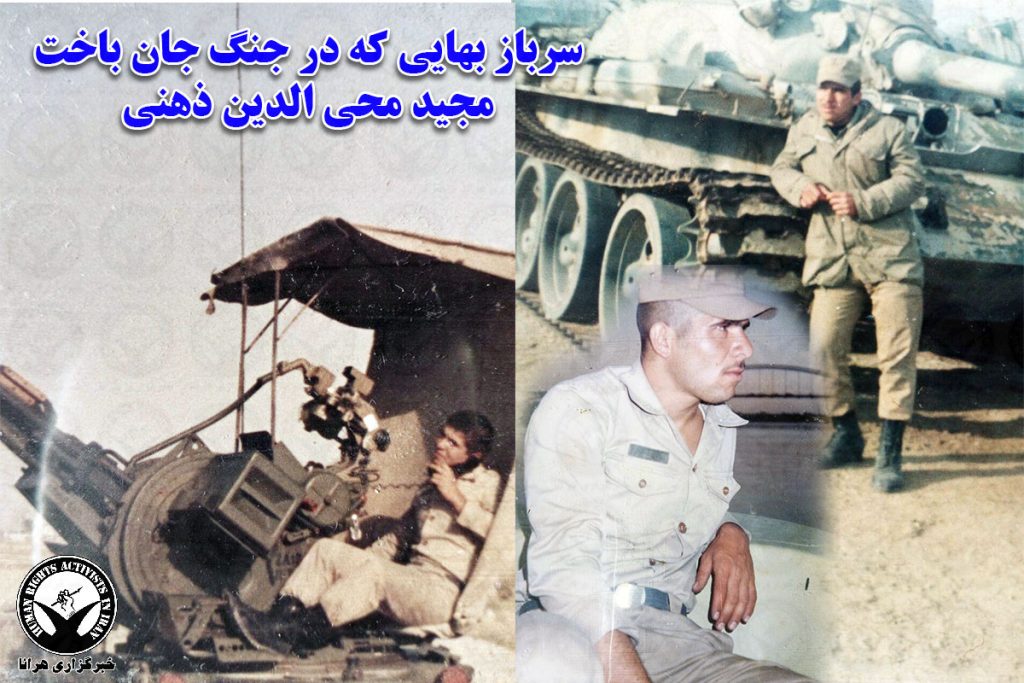 HRANA – The family of a Baha'i soldier who died on the Piranshahr front during the 1980-88 Iran-Iraq war has asked in a letter for the Miyandoab Martyr's Foundation to recognize this soldier who died defending the homeland as a "martyr", and to create a precedent for him. The President of the Foundation in Miyandoab in response to this soldier's mother's request wrote that because they "belonging to the misguided Baha'i sect", and based on regulations, the possibility of being allowed to file a request, for this individual or similar individuals, whether Baha'i veterans or victims, does not exist.
According to HRANA, the news organization for Human Rights Activists in Iran, Muhyiddin Zehni, a Baha'i resident of Miyandoab, at the end of his military service during the war, lost his life on August 19, 1986, at Davoodabad Military Base in Piranshahr.
Despite losing his life in the 8-year war, in which in every case the victim was designated a "martyr", after which the Foundation supported his descendants, they never created a file for Mr. Zehni, nor was any support allocated to his descendants.
This Baha'i soldier's mother recently wrote a letter to the Foundation, asking them to register her son as a martyr. However, according to the document that follows, the President of the Miyandoaab Martyr's Foundation wrote in response: "because of these citizens' belief in the Baha'i Faith", and based on existing regulations, the agency cannot open an official Martyrdom file for Muhyiddin or similar Baha'is.
Discrimination against citizens because of their religious beliefs is one of the largest fields of human rights violations in Iran in recent decades, and it has always been irregular.