Source: Study International Staff

The Bahais are a small religious group in Iran, barely making up one percent of this Muslim nation. Called 'apostates' and reduced to a 'political sect', the government neither recognises nor protects the Bahais.
State discrimination is far-ranging – such as discrimination in employment, seizure of properties, and arbitrary arrests – and they include official discrimination in education. The effect? They cannot found educational institutions, are excluded from universities, and meet with attempted forced conversions in schools.
These are the persecutions faced by Bahai students in Iran. To overcome this, they went underground and founded a secret university.
Shirin and Mona were two students who graduated from the secret university.
Called the Bahai Institute for Higher Education (BIHE), it was set up in the mid-1980s by Bahai teachers and students who had been expelled from Iranian universities after the revolution.
Lectures were in private homes around Tehran, which meant students outside the capital city had to travel long distances to attend this university.
"I remember the faces of all my friends who were coming from other cities in Iran, from far away," Mona said to BBC. "It took them maybe 16-20 hours to get to Tehran. Their faces looked so tired.
"It was really hard. We had one class from 08:00 to 12:00 in the east of Tehran, and the second class from 14:00 to 18:00 on the west side – it was exhausting! Sometimes we didn't have physical teachers, we had them over Skype, who were teaching us from the U.S., Canada."
Travel time and logistics weren't the only obstacles: raids on their secret classrooms and arrests of many BIHE teachers were common.
Despite this, Shirin and Mona managed to graduate, within a decade's time from each other, with their respective degrees.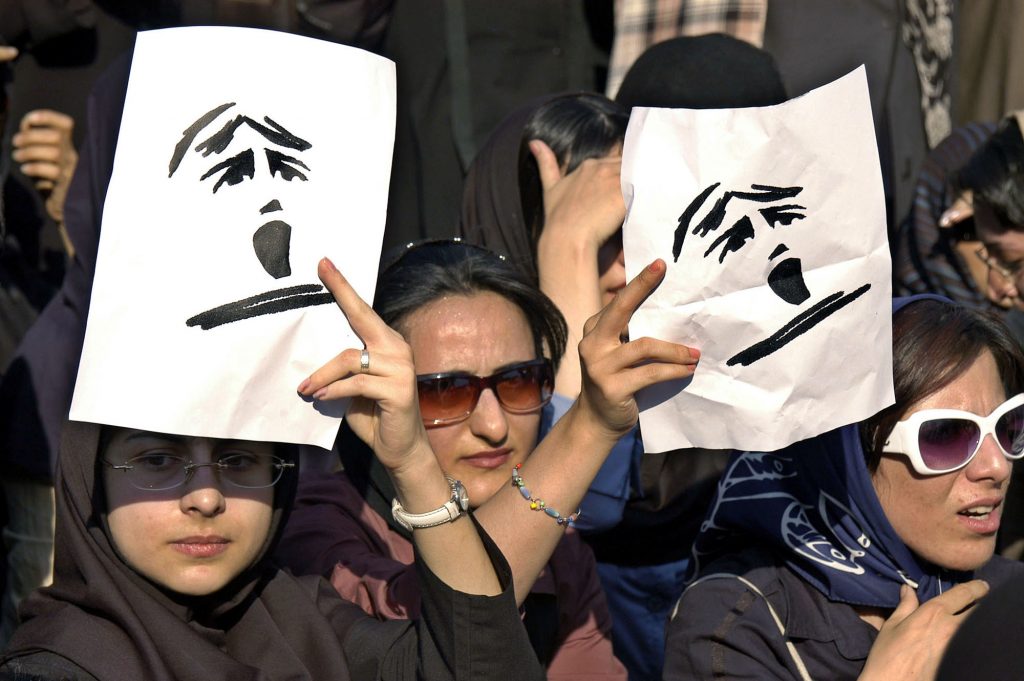 However, due to BIHE's limitation and surrounding circumstances, they could not apply to do an MA or PhD in BIHE or any other Iranian universities. Neither could they look for employment where their skills could be used.
So they fled. Seeking better opportunities, Shirin went to the UK under a domestic worker's visa scheme while Mona escaped to New York, via Austria, under an international religious refugee repatriation programme.
Both were pleasantly surprised that their BIHE degrees were recognised by their university of choice in the UK and in the U.S.
This allowed Shirin to get a place in Birmingham University, where she has since graduated from, and Mona to be able to complete her MA in Psychology at Columbia University.
"It was more than a miracle – it was beyond expectation, beyond my wildest dream," Shirin said to the BBC. "Till today, I feel it was the best reward I received for never compromising my faith."
"It feels amazing, I can't believe it's all done and I'll even have a graduation! When I graduated from the BIHE, they arrested all my teachers, Bahai teachers. And we never had a graduation day," said Mona.
BIHE's perseverance and success has received praise for its non-violent and constructive form of resistance against oppression. It was only apt that the New York Times called the BIHE "an elaborate act of communal self-preservation". And as shown by Mona and Shirin, it's more than just elaborate, it is courageous.