Source: Baha'i World News Service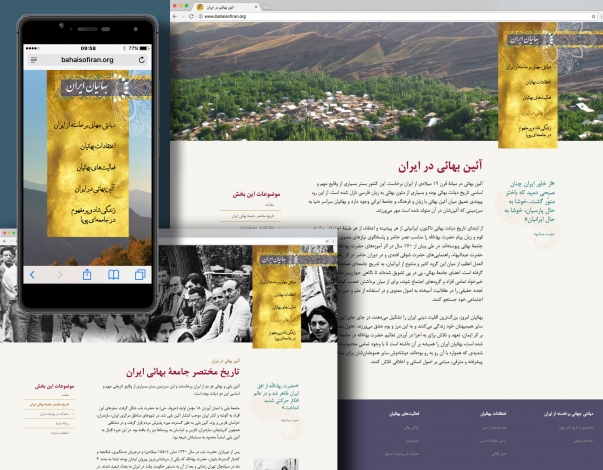 Following the wave of national Baha'i websites that have launched in recent years, the site of the Baha'i community of Iran went online earlier today.
The website, which can be accessed at bahaisofiran.org, covers a range of topics and presents the history, activities, and aspirations of the Baha'i community in Iran.
"The site of the Baha'is of Iran provides visitors with an understanding of the nature and purpose of the Baha'i Faith, its rich history in the land of its birth, and how the Baha'i community in Iran is working side by side with its fellow Iranians for the betterment of that society," explained Diane Ala'i, representative of the Baha'i International Community to the United Nations in Geneva.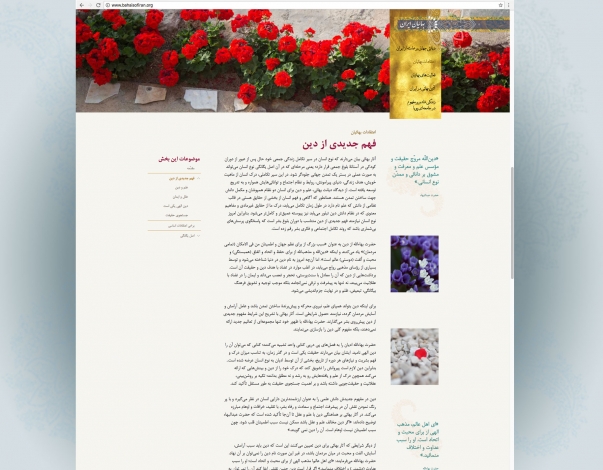 "What strikes you when you look at the site is how the teachings of the Baha'i Faith and the principles it promotes reflect the aspirations of the people of Iran, most especially the youth, and the profound desire in that society for material progress that is balanced with moral and spiritual advancement.
"Given the restrictions on the Baha'i community in Iran and the fact that there are no Baha'i institutions in that country, our office is very pleased to have been able to help host the site," said Mrs. Ala'i.
Although the official website of the worldwide Baha'i community has recently been made available in Persian and a number of other languages, the new "Baha'is of Iran" website is the first website of the Baha'i community of Iran. This development is especially important at a time when a large volume of anti-Baha'i propaganda has proliferated in that country. Since 2013 alone, more than 20,000 such pieces have been disseminated in Iran's media.
The content and rich photography on the new website conveys the diversity of the Baha'i community in Iran, while also providing a sense of hope that religion as a reality can be a source of inspiration and give rise to constructive action for the common good. Its design evokes the vibrancy and color found in Iran's geography, art, and cultural history.