Source: BahaiNews1
Translation by Iran Press Watch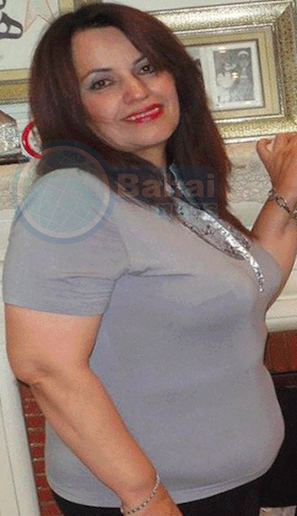 As reported by BahaiNews, Sima Kiani, a Baha'i citizen residing in Shahr-e Ray, was arrested this morning at her home by security agents.
Based on the BahaiNews report, on the morning of Wednesday 8 March, 2017, Security agents went to the home of this Baha'i citizen and arrested her after searching her home.
As conveyed by an informed source, "there is no information regarding the location where Mrs. Kiani is being held, and it is possible that she has been transferred to Evin Prison."
This informed source added "The agents brought a van, and confiscated Mrs. Kiani's books as well as religious and family photographs."
Within the past month two other Baha'i citizens have been arrested by security agents in Tehran. They are Haleh Gholami, who was arrested for participating in charity work to prevent child labor, and Farouq Izadinia, who is a scholar.
Hundreds of followers of the Baha'i Faith have been imprisoned, tortured or executed following the rise of the Islamic Republic. Moreover, many other followers of this religion have been denied other civil rights, such as the right to education and employment.
_____
BahaiNews is an independent non-Baha'i initiative, and is not affiliated with any Baha'i institutions.