Source: www.humanrightsiniran.org
Translation by Iran Press Watch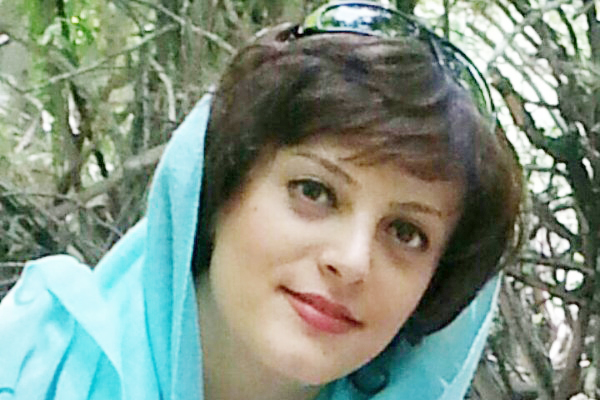 Yekta Fahandezh Saadi, a Baha'i resident of Shiraz, has been transferred to Adel Abad prison in Shiraz. According to the Human Rights in Iran website, Yekta Fahandezh Saadi was transferred to Adel Abad prison on March 18, 2017 to carry out her sentence of five years. BahaiNews reported that on June 2016 the Revolutionary Court sentenced her to five years in prison. She then appealed her sentencing to Branch 17 of the appeals court in Fars province, which resulted in two years of probation and three years of suspension.
According to an informed source, Ms. Fahandezh was not informed of her sentence prior to her transfer to prison, and was given very little opportunity to pack her personal belongings.
This Baha'i citizen was detained for the first time for 3 months in 2011, when she was charged with propaganda against the regime and acting against national security; however the charges against her were dismissed on appeal, and she was acquitted. In March 2015, she was charged for a second time with the same charges. Currently she is sentenced to five years of imprisonment under the same charges.
Yekta Fahandezh was arrested in her home by security forces of the Ministry of Information for the third time in July 2016. After searching her house they kept her for 81 days in solitary confinement in the Ministry of Intelligence detention center in Shiraz, known as No. 100. She was then released, having paid bail of 250 million tumans (approx. $77,075).
According to an informed source: "the case resulting from her third arrest is still in court."
The arrest and imprisonment of Baha'i citizens during Naw Ruz (Iranian New Year) holidays have been a regular occurrence in Shiraz in recent years.
Hundreds of followers of the Baha'i Faith have been imprisoned, tortured, or executed since the rise of the Islamic Republic. Many other Baha'is have been denied other civil rights, such as the right to study or work.