Source: www.iranwire.com
By Kian Sabeti
Translation by Iran Press Watch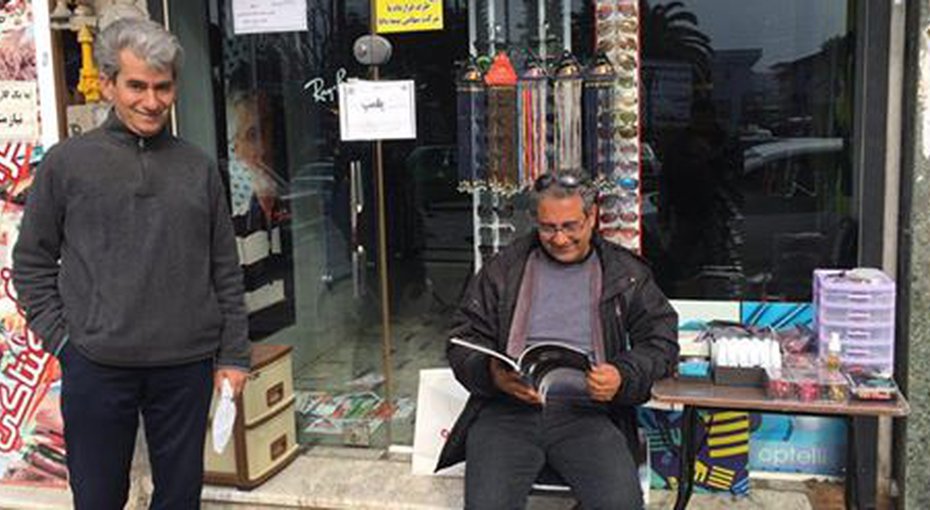 More than one hundred and twenty days after of the closure of dozens of businesses of Baha'is in Mazandaran province, provincial officials have shown no indication of any positive or effective measures undertaken to eliminate overt discrimination against Baha'is.
According to the Human Rights Activists in Iran blog, during the first three weeks of November agents of the Office of Properties have closed and sealed the businesses of at least 94 Baha'is in the cities of Qaemshahr, Sari, Tonkabon, Amol, Noshahr and Behnamir.
Sima, the wife of one of the owners whose business has been sealed, tells IranWire: "It has been four months since 94 Baha'i businesses in Mazandaran were closed by the Office of Properties. These two days [the birthdays of the Bab and Baha'u'llah, Founders of the Baha'i Faith] are Baha'i religious holidays, and Baha'is, no matter where in the world they live, do not work on these days, yet elsewhere no one ever faces any problems in this regard. The Provincial Office of Properties claims that the closing of these businesses on these two days must be regarded as teaching the Baha'i Faith."
However, the prolonged closure of the businesses has caused all neighboring residents, shopkeepers, customers and passers-by to notice that all Baha'i businesses have been shut down. In fact this action by law enforcement has been more of an introduction and teaching of the Baha'i Faith to the public.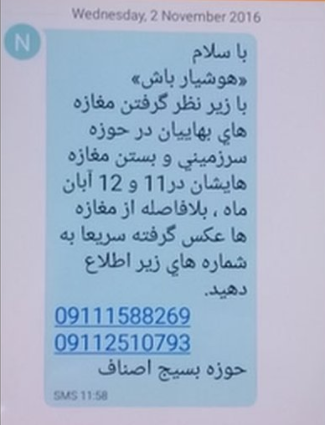 In accordance with Trade Laws, the shutting down of shops should be done with prior notification of the shop owners; however these officers stormed the closed shops of Baha'is over two days and sealed all of them. The business owners were informed that their businesses had been shut down by their neighbors. Many customer-owned repair items, retail goods, money and checks have been left behind the sealed doors of the shops, and are not accessible. Many perishable products such as food and medicine have also been left behind, and have probably spoiled by now: "We appealed to dozens of different offices and affiliates, such as the Office of Properties; Trade Union; Commerce; Mining and Industry, as well as the Prosecutor's Office; Gubernatorial as well as Provincial Offices, and the City Council, but all have denied responsibility and claimed no knowledge of these events. We appealed to the Provincial Office of the Islamic Republic of Iran Broadcasting (IRIB); they initially started pursuing this news, but after two or three days informed us that this news crosses a red line, and the prosecutor has not allowed it to be published."
They then tried to seek resolution through the judicial system and the Provincial Attorney General: "They said your religion's name is not mentioned in the Constitution, and it was a mistake on our part to have even given you a business license in the first place: now we have decided to revoke all the licenses that were issued previously. Baha'is should only be allowed to make a minimum livelihood, like the Afghans in Iran (who can only work in Iran illegally)."
In the meanwhile, however, the Office of Properties offered a solution to these Baha'is: if they signed a certain pledge, their sealed businesses would re-open: "This pledge would be to the effect that if for any reason we wanted to shut down our businesses, would have to notify the Office of Properties law enforcement forces a week in advance, and if the law enforcement forces agreed, we could follow up and close the businesses on particular days, but if we acted contrary to this procedure, we would be held accountable according to the laws of the Islamic Republic. My wife was not willing to sign this pledge, because all business already must promise to uphold all trade laws at the time of their application for a business license. In this case there was no violation of the trade laws that would require us to sign a new pledge; trade laws currently allow every business unit to close their store or place of business for 15 days in any given year without notice. Moreover, the important point is: Why are only Baha'i citizens required to sign this pledge and not all Iranian citizens!?"
Amir is a Baha'i shopkeeper in Mazandaran Province, whose shop was closed on 1 November 2016: "This is the third time my shop has been closed; it happened twice previously: once after my religious holiday on 1 May 2016, and the other on 28 May 2016."
The Office of Properties also gave him the mentioned pledge form prior to the holidays in April 2015: "We didn't sign the pledge at first, but once we saw the phrase 'require permission for informational purposes only', we signed it."
He submitted the pledge to the Office of Property prior to the November holidays so as to to inform the office, but his shop was still closed and sealed.
Zekrollah Rahmanian was a Baha'i in Sari. Four months before the 2015 November holiday, because of his cancer diagnosis and hospitalization, he notified the relevant Trade officials that he would not be able to work for several months, and that therefore his shop would be closed. However, on Nov. 2nd, his place of business was also sealed by government officials, with no regard to his prior notification: "A few days after his shop was sealed, while he was occupied by extreme concern about the situation of his business and the livelihood of his family, the late Mr. Rahmanian passed away in the hospital."
According to Amir, until now no government organization or institution has yet acknowledged the widespread and concurrent closure and sealing of the places of business of Baha'is in Mazandaran Province; however on the 1st of November, an SMS was distributed to some shops neighboring the businesses of Baha'is, asking that a photo be taken of any closed Baha'i shops on the 1st and 2nd of November, to be immediately sent to the Basij1 trade office: "When I went to the Basij trade office looking for answers, the only response I received was that they had not initiated anything, and that whenever something goes wrong people blame the Basij."
They attempted to contact government officials, especially the Governor of Mazandaran: "Unfortunately, the governor's office does not allow Baha'i shopkeepers to enter the provincial building at all: even our spouses' photos have been identified and are blocked from entering the building on days designated for the governor to meet with the public. The prevention of Baha'is from entering the provincial offices is implemented to the extent that a week after the closure of their shops, five Baha'i business owners, named Haghdoost, Zamani, Mirzaie, Golpour and Nokhah, were arrested, harassed and beaten, on the public meeting day at the provincial buildings, by plainclothes officers. They were released on bail ten days after their arrest, and are currently awaiting trial on charges of propaganda against the regime."
Amir has a small shop for repair of home accessories at the end of a dead-end street, which has minimum visibility: "The closure of my store would not be visibly noticed by anyone, but they sealed my store anyway, under the pretext that I was teaching the Baha'i Faith. I did not have much income or financial growth potential to create concern and lead them to want to block my growth. Regardless, as of this moment, no clear explanation has been given by any authorities regarding the question of why for the last four months my shop, the only source of my livelihood, has been closed by them."
_____
A paramilitary force operating under the Revolutionary Guard. https://en.wikipedia.org/wiki/Basij