Source: medium.com
By Sarv Mithaqiyan (a.k.a. Sodid)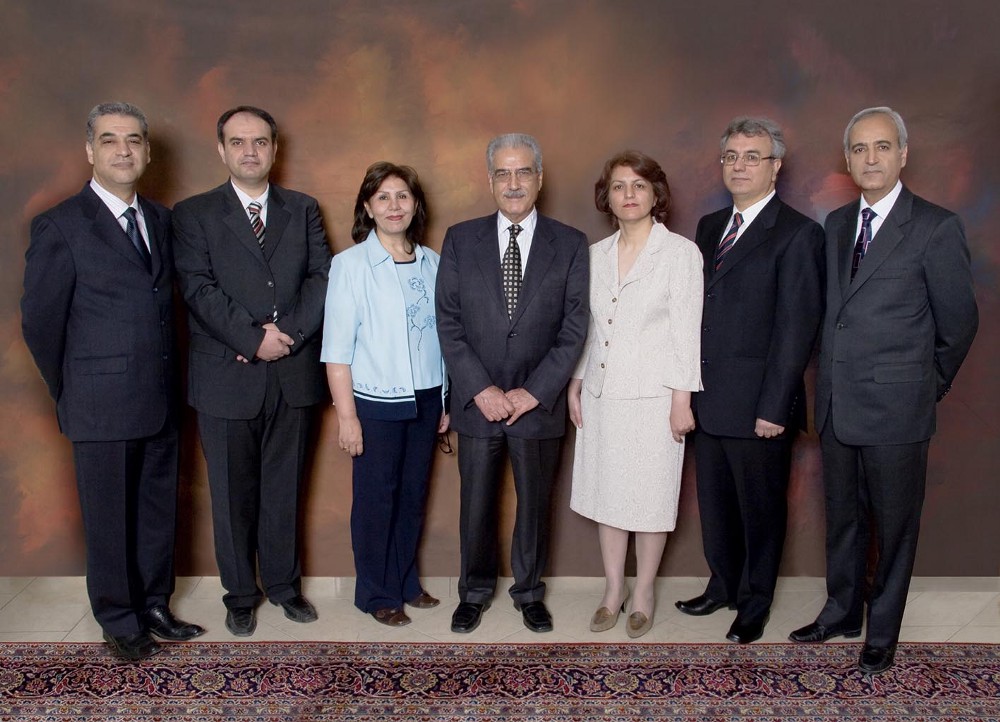 Religious freedom and practice are taken for granted in the USA. This is not true for countries like Iran. Soon after its inception in 1844, the Baha'i Faith provoked suspicion and opposition among the clergy and government officials. The clergy saw the nascent Faith as a threat to their own authority. Thousands of Baha'is sacrificed their lives and withstood persecution to promote principles that their Faith is founded upon. Baha'i Faith's emphasis on the independent investigation of truth without the intermediary of a clergy, and the equality of men and women, among other principles, stand to this day in stark contrast with religious extremism and fundamentalism.
In 2008, seven Baha'is known as the "Yaran" or "Friends in Iran" were arrested and remain in prison. These seven individual's job was to tend to the spiritual and social needs of the Baha'is in Iran, the largest non-Muslim minority in the country.
The Yaran were accused of unsubstantiated charges of "espionage, propaganda against the Islamic republic, the establishment of an illegal administration" among others. This ensued in a global outcry from human rights organizations, governments, UN General Assembly, and Nobel Peace Laureates.
The following are the seven Baha'i Yaran of Iran: Mrs Fariba Kamalabadi (50), Mr Jamaloddin Khanjani (80) Mr Afif Naeimi (51), Mr Saeid Rezaie (54), Mrs Mahvash Sabet (60), Mr Behrouz Tavakkoli (61), Mr Vahid Tizfahm (40).
The intense longing that is apparent in Mr Tavakkoli and Mrs Kamalabadi's letter to their grandchildren is painful yet full of hope and love. It is heartbreaking for any grandparent to have to face such mistreatments.
In Mr Tavakkoli's letter to his granddaughter Noura he writes "My dear Noura, I confess that after conversing with you for a while I miss you terribly, and I wish I could hold you in my arms". Mr Tavakkoli's multiple requests for a temporary leave to see his family were rejected. They even denied him a furlough for an urgent heart operation.
When Mrs Kamalabadi's daughter was about to get married, she tried everything in her power to attend the wedding. She even requested to be sent there with handcuffs along with officials, but that request was also rejected.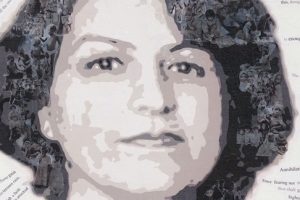 In a letter to her expected granddaughter, Mrs Kamalabadi is inviting her to be fearless and prepared to endure hardship and persecution that the current political structure of her country has destined for her, "even before birth, your life has been intertwined with prison and incarceration, and mixed with hardship and adversity". She goes on to mention the conditions of the prison as "the darkest place of all, the most sorrowful place, the most abandoned place and the most isolated place in this country".
In spite of such cruelty they experience, they manifest an unusual attitude of love toward their persecutors and their country. As Mr Tavakkoli stated in a letter, "we even love those who have persecuted us; not only do we not feel hatred toward them, but we pray for them".
Mrs Kamalabadi associates her charges as being necessary for the betterment of not only Iran but the world, "My crime is to work to bring about the principle of the unity of mankind, and universal peace" and "My crime is to make efforts to revive our sacred country, Iran, and to promote its honor and exaltation".
Such dispositions that these Baha'i prisoners exemplify, is truly noble and hard to come by. Through their examples one is reminded of what Jesus Christ once said, "But I tell you not to resist an evil person. But whoever slaps you on your right cheek, turn the other to him also".
The Baha'i community in Iran continues to face many challenges. The government of Iran continues to shut down many of their businesses and deprive the young from obtaining a higher education. More than 200 Baha'is who served as members of the community's administrative body have been executed.
This doesn't have to end here. In the past there were campaigns such as "To Light a Candle", "Educations is not a Crime" and "Education Under Fire" that have taken place to raise public awareness and elicit support. You can educate yourself, raise awareness through social media, and join the current campaigns or start new ones in your area.
www.bic.org/focus-areas/situation-iranian-bahais/current-situation