Source: justice4iran.org
Translation by Iran Press Watch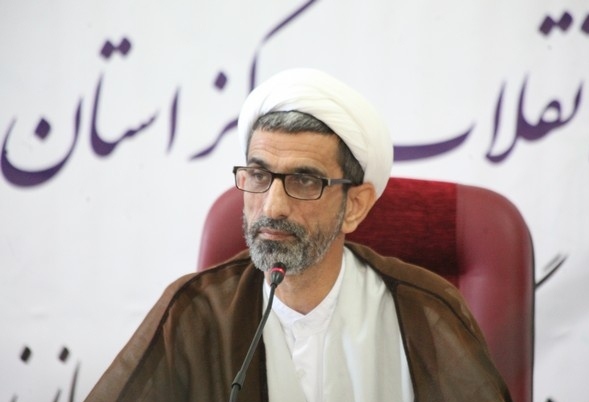 First and Last name: HojjatulIslam Assadollah Jafari
Biography: There is no background or educational information about Assadollah Jafari available.
Responsibilities: At least since 2008 up to now: The Public and Revolutionary Prosecutor of Mazandaran Central.[i]
Instances of Human Rights Violations
Assadollah Jafari, in his role as Public and Revolutionary Prosecutor of the Mazandaran Province, is responsible for assault and violation of human rights against Baha'is arrested in this province. Since the beginning of the investigation, Mr. Jafari has been consistently non-compliant with fair legal standards in the questioning, arrests, and searches of homes, as well as in the criminal and partial proceedings and extrajudicial acts with the arrested Baha'is.
Examples of these violations are mentioned below:
Faran Khan Yaghma
A Baha'i resident of Sari, Mr. Yaghma was arrested by Ministry of Intelligence agents without a judicial warrant. The arrest was executed following an illegal search of his home, during which his personal belongings and computer were confiscated. Mr. Yaghma's father was assaulted and beaten by the officials at the place of arrest.[ii]
Enayatollah Sanaie
On Saturday, January 1, 2012, six agents of Office of Intelligence of the City of Sari broke in the front door and entered the home of Enayatollah Sanaie, Baha'i author and poet. As Mr. Sanaie was not at home, the agents were not able to arrest him. Examination of the warrant, issued for the inspection of the hiding place of the accused and his capture, revealed that it had expired and had been illegally amended with a handwritten note. Despite Mr. Sanaie's absence, the agents entered the home and proceeded to insult, physically assault and intimidate the individuals present at the residence, as well as viciously impugning the Baha'i Faith. [iii]
Vajihollah Mirza Golpour
Vajihollah Mirza Golpour is a 71-year old Baha'i resident of the Village Safarabad Sari. Mr. Golpour suffers from heart disease. On April 24, 2011, an individual claiming to be a Sari's Intelligence Interrogator, came to Mr. Golpour's home and demanded he appear at Sari's headquarters of the Intelligence Office by 11 a.m. Mr. Golpour requested a written subpoena. Intelligence agents returned to Mr. Golpour's home with a written summons demanding he present himself at the Intelligence headquarters early next morning.[iv]
Sarah Mahboobi
Sarah Mahboobi, a student who had been expelled from the University because of her Baha'i Faith, was arrested for the second time during a home invasion by the Intelligence Agents on the morning of April 9, 2011. Her home was searched at the time of her arrest. During that search the agents confiscated books, manuscripts, CDs and her computer case. Ms. Mahboobi was detained and transferred to Sari's Intelligence Detention Center.[v]
Masood Ataiyan
Mr. Ataiyan was arrested by the Intelligence Ministry agents at his home in Ghaem Shahr, on November 17, 2008. Security forces searched the Ataiyan home, tore up religious images, confiscated religious books, work-related documents, and Mr. Ataiyan's personal computer. Mr. Ataiyan has not been allowed to meet with his lawyer and has had only one brief contact with his family.[vi]
Soheila Motallebi
Ms. Motallebi was arrested by Intelligence Ministry Agents at her home in Sari, on November 1, 2008. The agents illegally searched her home and confiscated her religious books and documents without presenting a subpoena or warrant for the home search. Ms. Motallebi is in custody at the Sari Intelligence Headquarters and has not had any contact with her family for more than twenty-two days.[vii]
_____
[i] http://www.magiran.com/npview.asp?ID=1624977
[iv] http://www.bbc.com/persian/iran/2011/05/110504_u01_bahai-iran.shtml
[v] http://khabarnavard.blogspot.co.uk/2011/04/blog-post_5752.html