Source: www.radiofarda.com
Translation by Iran Press Watch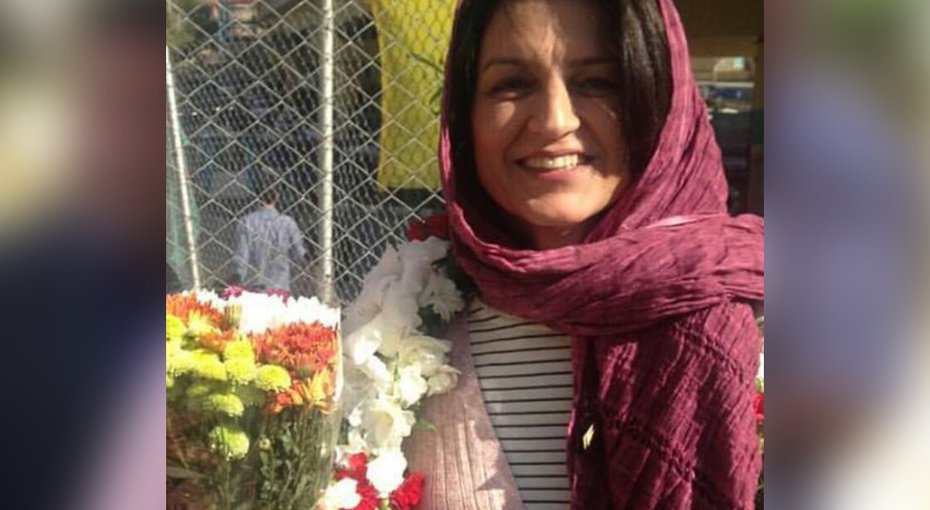 Fariba Kamalabadi, a Baha'i community administrator imprisoned for ten years, was released on Tuesday, October 31, 2017 upon completing her sentence. Ms. Kamalabadi had been convicted on charges of espionage and cooperation with a hostile government.
Ms. Kamalabadi, in an interview with Radio Farda, first talked about her prison experience:
During this ten years, Mrs. Mahvash Sabet and I were in various prisons. Two-and-a-half years, in 209 cells, we were transferred to Gohardasht Prison, Gharachak Prison and then back again to Evin in the last years. Prison conditions are naturally bleak conditions. However, we know that for anything worthwhile, a cost should be paid, and we are hopeful that this price, which the seven Baha'i leaders and many other Baha'is (including Bahá'í youth) are paying, can bring some results. Results such as correcting the misunderstanding (about Baha'is), which is primarily due to the honorable government of the Islamic Republic, so that our beloved compatriots will understand with certainty that Baha'is have no desire beside serving this country.
Reporter: Ms. Kamalabadi you were one of the seven members of group known as the Yaran, all of whom were arrested and imprisoned. What was the job of this assemblage and please tell us who are your other friends from Yaran who are still detained and how is their status?
Ms. Kamalabadi: The Baha'i community of Iran has certain beliefs and requirements specific to them, such as weddings, marriages, education of children, as well as moral and spiritual principles. The Yaran Committee was responsible for the education of the youth and the administration of the personal affairs of the Baha'is. Within the Baha'i community, they were in charge of managing the affairs of the Baha'is,  a community burdened with all kinds of pressure and discrimination, and deprived of minimum resources available. The Yaran Committee tried to provide educational opportunities for the many  Baha'i youth who were denied education.
Of my dear colleagues, the first to be released was Mrs. Mahvash Sabet, a month-and-a-half ago. I am the second person of the Yaran to be freed. The next should be Mr. Behrouz Tavakoli, Mr. Saeid Rezaei, Mr. Khanjani and Mr. Vahid Tizfahm, as well as Mr. Afif Na'imi. We, as well as the Global Baha'i community and the Iranian community, eagerly await having these loved ones in our midst and among their families as soon as possible.
Reporter: Ms. Kamalabadi What were the indictments with which you were charged?
Ms. Kamalabadi: At first, there were so many allegations. But even for one or two charges, which we received such hefty and unfair sentences, no proof was found. Collaboration with hostile states, espionage, and so on, which, in our cases, there was obviously no evidence per lawyers who had access to all documents and proofs. I would like to tell you in one court session; our defense lawyer said: "I have to thank the Ministry of Intelligence. They have included a letter in your files from the counterespionage unit of the Ministry of Intelligence expressing that no evidence of spying has been found. I call for this once again, so my beloved compatriots know that Baha'is have no other ambitions other than the love of Iran and the desire to serve Iran.