Source: www.radiozamaneh.com
Translation by Iran Press Watch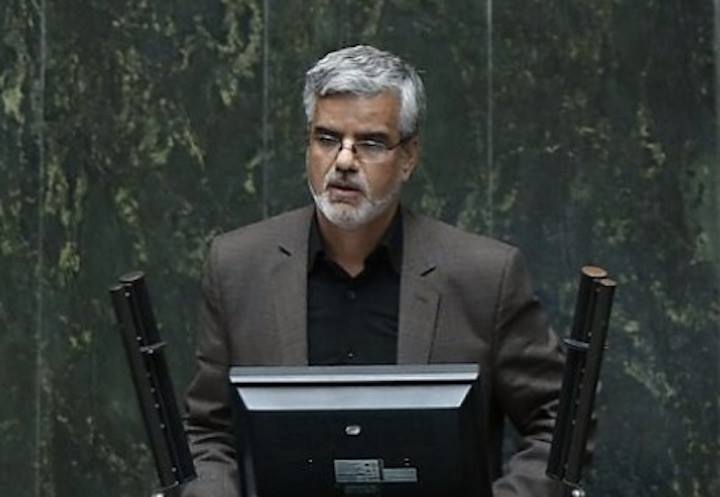 Mahmoud Sadeghi: No One Should be Deprived of Education for Having a Different Religion
Mahmoud Sadeghi, a member of the Iranian Parliament representing Tehran, has recognized the right to education to be a human right, as in accordance with Article 30 of the Iranian Constitution, which grants access to education to all the people of the nation. He did so while speaking at a meeting held on December 16th at a teacher training university.
"All Iranians, regardless of gender, race, religion, and language, should have the right to education, and nobody should be excluded from education for the sake of having another religion, even if they are not one of the three recognized religions," said the representative of Iran's reformist "hope" faction. Sadeghi pointed to the fact that "students are being deprived from higher education due to their belief in other religions," and called it illegal.
According to Baha'i rights activists and other human rights institutions, following the Islamic Revolution, many Baha'i citizens have been systematically banned from pursuing higher education.
The Supreme Council of the Cultural Revolutionary Counselor in Iran only allows those who believe in Islam or one of the religions specified in the Constitution (Zoroastrian, Jewish, and Christian) to attend universities in the country, which is in clear violation of Article 30 as mentioned above.
The International Baha'i Community had previously stated that before 2006, no Baha'i students had the opportunity to enter Iran's universities due to the existence of a religious identity question in the form for university entrance exam.
"File Defect" has been the secret code for the denial of education of Baha'i students for many years.  Dismissal at the time of selection of the major, not being enrolled in the university, expulsion after the first semester, and… are other ways in which the Islamic Republic of Iran, in the years after the Cultural Revolution, and the "counter-revolutionary purge" of the universities have used to deprive members of the Baha'i community of higher education.
Sadeghi also spoke about the suspension of faculty members, referencing the law passed in 1985 regarding the academic staff of the universities.  He said that the law should be amended because there was no judicial authority to suspend a faculty member. According to him, this uncertainty, especially during certain periods, allowed many faculty members to be unjustly suspended.
Regarding the universities, Sadeghi also said that the government is not the only decision-making body.  Other institutions like Ministry of Information and Security make decisions, as well as the interference of other non-university institutions, which causes the Minister of Science to hold little authority over holding a meeting like this, or hire a professor.  He said according to Jafar Towfiqi, one of the experts in the field, says the Minister of Science hold only 30 percent authority over the universities.