Source: www.hra-news.org
Translation by Iran Press Watch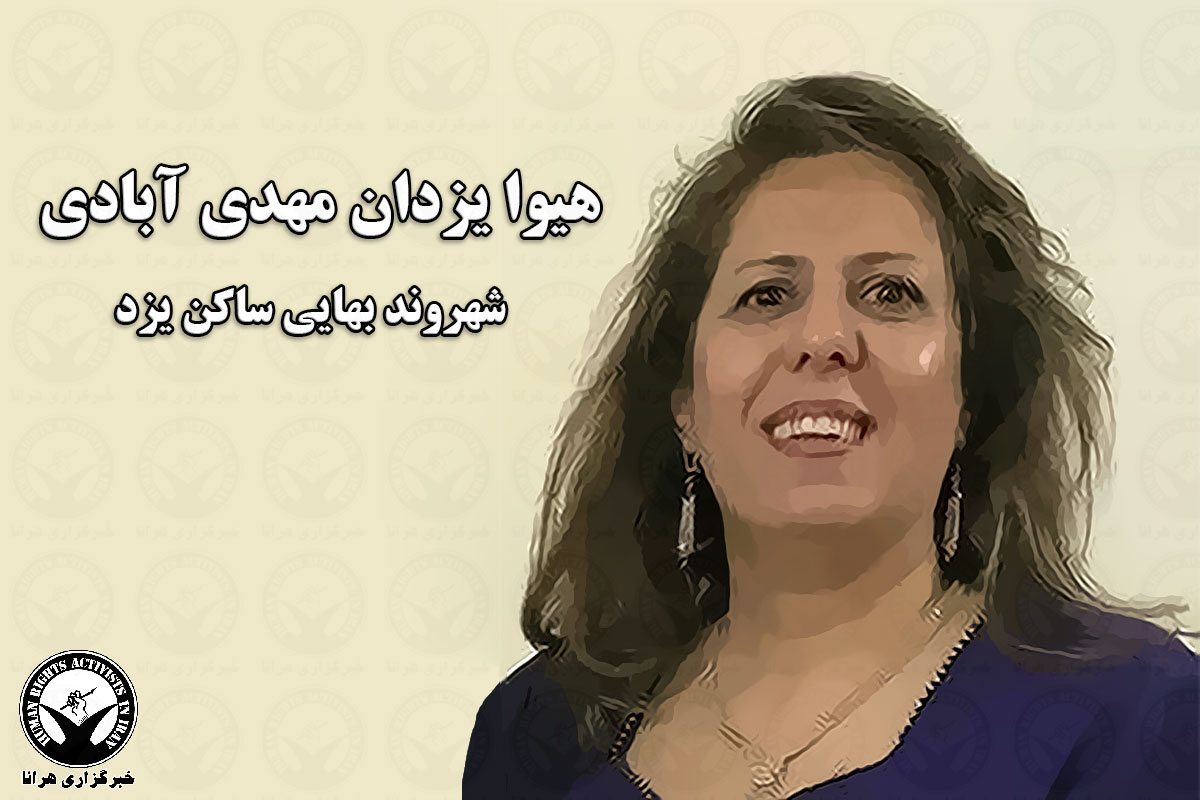 According to a report from HRANA, Human Rights Activists' News Agency in Iran, Ms. Hiva Yazdan Mehdiabadi, a Baha'i resident of Yazd, was detained by security forces twenty days ago.  It has also been reported that Moin Namjoyan, a Baha'i resident of Isfahan, was arrested at his residence on December 13, 2017.
Per HRANA, for twenty days Ms. Mehdiabadi's family was unable to obtain any information regarding her detention.  Ms. Mehdiabadi was finally able to contact her family yesterday from Yazd's central prison. She had been detained by the Office of Intelligence until the middle of this week, but was transferred to Yazd's central prison yesterday, where after going through the quarantine phase and entering the general ward, was allowed to use the phone.
A source close to Ms. Mehdiabadi told a HRANA Reporter "She (Ms. Mehdiabadi) has been arrested for teaching music to children, and for this reason, she is still in prison."
As to the fate Moin Namjoyan, despite efforts, his family has not been able to obtain any information.
Mr. Namjoyan was arrested when Security forces visited his home at 7:30 A.M. on December 13. After searching his residence and seizing his personal belongings, he was taken to an unknown destination.
According to unofficial sources in Iran, there are more than three hundred thousand Baha'is, but the Iranian constitution recognizes only Islam, Christianity, Judaism and Zoroastrianism and does not recognize the Baha'i Faith. For this reason, Baha'is' rights in Iran have been systematically violated throughout the years.