Source: www.humanrightsiniran.com
Translation by Iran Press Watch
17 December, 2017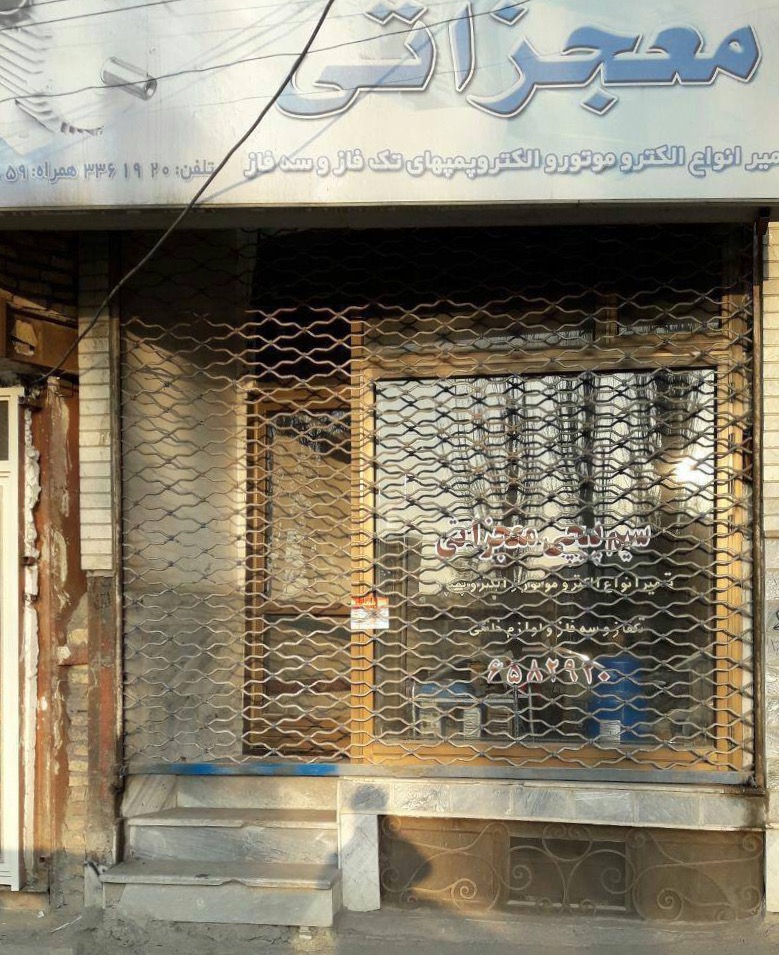 The businesses of at least nine Baha'is have been closed and sealed by the agents of the Office of Public Properties of Eastern Azerbaijan Province in recent weeks.
According to Human Rights Watch in Iran, over the past few weeks, at least nine Baha'i businesses have been shut down in Tabriz. The reason for this action has not yet been released by the government agents.
It should be noted that since the 200th anniversary of the Prophet of Baha'is last month, there has been a marked increase in pressure on adherents of the Baha'i Faith.  This includes summons and arrests, as well as forces closure of Baha'i-owned businesses in various cities.
The owners of the recently closed business in Tabriz follow:
Bahman Mojezati, Kheirollah Bakhshi, Parham Saberi, Touraj Misaghi, Anis Hokmran, Shahriar Khodapanah, Kambiz Misaghi, Nader Nourmohammadi, and Payam Zafaryab.
Thousands of the followers of the Baha'i Faith have been imprisoned, tortured, or executed since the rise of the Islamic Republic. Many followers of this Faith have been deprived of their basic civil, social and economic rights.  Baha'i youth are routinely denied admission to institutes of higher education, and Baha'is suffer economic pressure through bans from government jobs and forced business closures.