Source: www.hra-news.org
Date: 20 January 2018
Translation by Iran Press Watch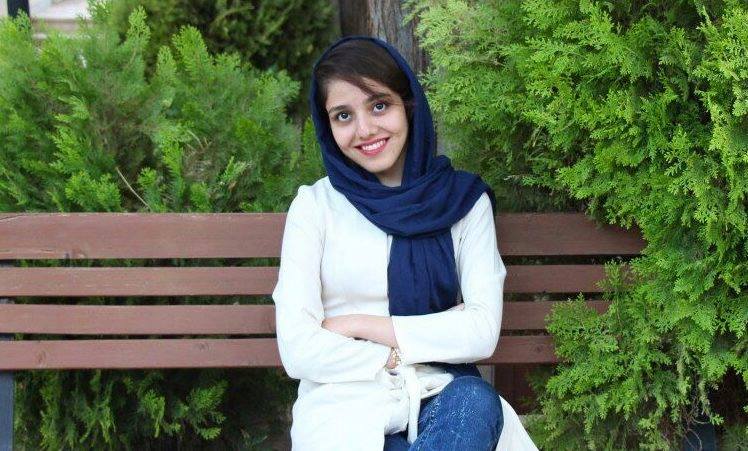 HRANA News Agency – Neda Eshraghi Boroujani, a computer science student at Kashan National University, was expelled from university this month due to being a Bahá'í.
Based on a report by HRANA News Agency, as cited by the Human Rights in Iran Campaign, the Security Office of Kashan University contacted Neda Eshraghi in mid-December 2017. After having her confirm in writing her belief in the Bahá'í Faith, they confiscated her student ID without providing any specific explanation or written ruling.
Neda Eshraghi Boroujani was born in 1996 and lives in Esfahan. She was accepted into Kashan National University as a computer science major in September 2015.
On 18 January, an informed source told the Campaign: "The Security Office of the university contacted Ms. Eshraghi on 19 December 2017. When she finally went to the Security Office on 23 December, she was asked to write on the provided form that she believes in the Bahá'í Faith and to sign it. After that, Ms. Eshraghi's student ID was confiscated without any specific explanation."
After confiscating her student ID, the University officials blocked her access to the university website and prohibited her from entering the student dormitory.
The informed source reported that after Ms. Eshraghi repeated follow up about her status, University officials told her verbally that she had been expelled because of her belief in the Bahá'í Faith and that she should follow up the matter with the Educational Measurement and Evaluation Organization.
This source also reported that Sara Shakib, a Statistics major student at Kashan National University, was also expelled in the same manner during her first semester in 2015. Mona Eshraghi Boroujani (Neda's sister) received an "incomplete file" excuse when the results of the national university entrance exam were announced and was not permitted to enroll in university.
Preventing Bahá'í citizens from access to higher education has been an ongoing practice since the Cultural Revolution occurred in Iran, 1982. Despite an emphasis on the right to education in Iranian Constitution, Bahá'í citizens have been deprived of higher education based on a February-March 1991 ruling of the Supreme Council of Cultural Revolution (a council formed to turn the universities into Islamic institutions), which was also sanctioned by the supreme leader of Iran, Ali Khamenehie.  In section three of this ruling, it is stated: "If it is confirmed they are Bahá'ís whether at the time of entrance to the university or during the course of their education, they should be deprived."
Bahá'í citizens who have successfully sat their entrance exams routinely receive an "incomplete file" message when the results are announced, which prevents their enrollment in university.  Baha'i students who do manage to enroll and being their studies face expulsion as experienced by Ms. Eshraghi.  Security Forces in Iran even oppose the independent online university of the Bahá'í citizens (BIHE), and has made many efforts to dissolve this university, including sentencing its instructors to long prison sentences.
Vafa Hoveidaie, a Physics major student at Tehran Poly-Technic University and Sadaf Vojdani, a Bahá'í student of Architecture newly enrolled at Razi University in Kermanshah in 2017, are among other Bahá'í students deprived of higher education this year.
In 2017, HRANA published a lengthy list of the Bahá'í youth who had been denied higher education during the entrance exam process.
In October 2017, the Judiciary Power of Iran sentenced three Bahá'í students to five years imprisonment each, after depriving them of education. These students were charged with spreading lies and conspiracy to act against national security, after contesting expulsions and discrimination, and writing letters to Iran's President.