Source: www.humanrightsiniran.com
Translation by Iran Press Watch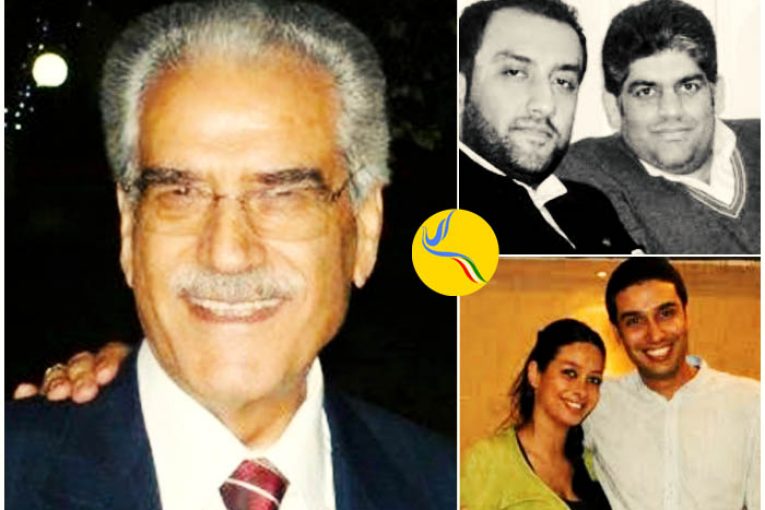 Five members of the Khanjani family, Jamaloddin Khanjani, Behfar Khanjani, Navid Khanjani, Leva Khanjani and Foad Khanjani, have been sentence for a combined total of 26 years because of their belief in Baha'i Faith.
According to Human Rights Watch website in Iran, Jamaloddin Khanjani, one of the seven Baha'i leaders, recently released from Rajai Shahr Prison on March 16th, 2018; after serving a ten-year sentence, without a single day off. He was convicted on the charges of "gathering and colluding against national security, propaganda against the regime and espionage".
The grandchildren of Jamaloddin Khanjani, Foad Khanjani and Leva Khanjani, served prison sentences of 4 and 2 years, respectively. A member of Khanjani's family related that, "The judge wrote that his verdict for these two young Baha'is was on the basis of two reasons: first, they are Baha'is, and second, they are from Khanjani family. Meaning, that being a member of the Khanjani family is a crime".
Jamaloddin Khanjani's nephews, Bafar Khanjani and Navid Khanjani, were also sentenced collectively to 10 years in prison.
Behfar Khanjani had been in prison from 2011 to 2015 for his membership in the Baha'i community.
Navid Khanjani, a human rights activist, has been in Rajai Shahr prison since 2013 and is in his sixth year of imprisonment now. It should be noted that this Baha'i citizen was the founder of the "Committee of Human Rights Reporters" and the "People Against Educational Discrimination" during 2000s.
Jamaloddin Khanjani was a well-known factory owner during the pre-revolutionary period but lost his factory after the revolution because of his religion and beliefs.
The Khanjani family's primary business is in agricultural and livestock. Over 25 years ago, near their land, they founded an agricultural company. They planted more than 40 thousand trees, set up a soil dam and brought in electricity without any help from the government. Following the imprisonment of Jamaloddin Khanjani in 2008, the family was often under threat of their house being destroyed and their land use being restricted.
Members of the Baha'i Faith in Iran constitute the largest non-Muslim religious minority in Iran. In recent years, mistreatment of Baha'is has exacerbated and has included destruction of Baha'i cemeteries, arbitrary arrests, house attacks, property seizures, dismissals, and denial of basic civil rights. Iranian Baha'i youth continue to be denied the right to university education, and any university where Baha'i students are studying will be forced to expel them. Bahá'í experts are deprived of appointment in government jobs and are discriminated against on the grounds of their beliefs by private companies. Even those who defend the Baha'is are also subject to attack.