Source: bahaicamp.com
Translation by Iran Press Watch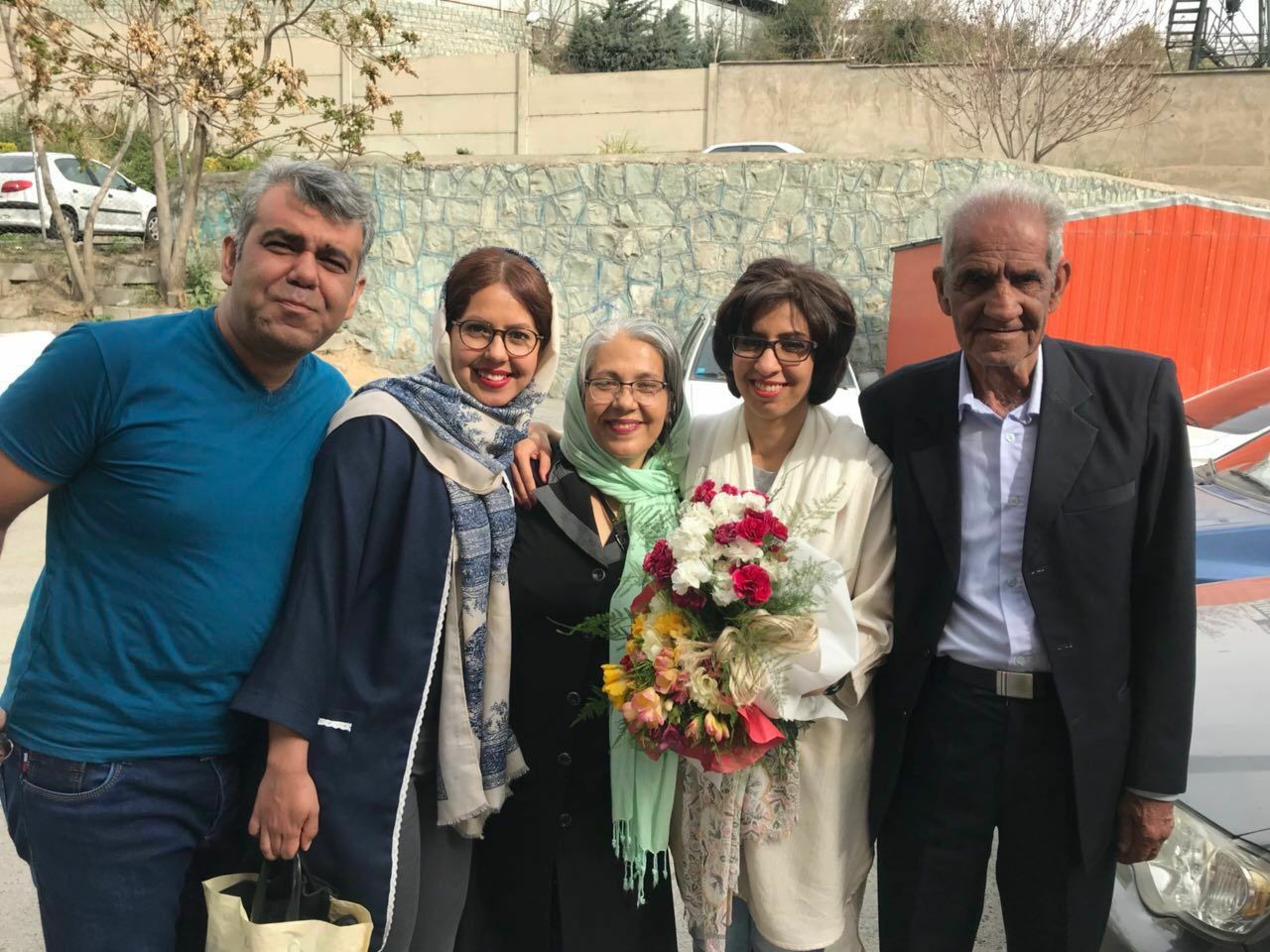 According to a report by the "No to Harassment and Imprisonment of Bahá'í Compatriots Campaign", Nasim Bagheri, one of the instructors of the Bahá'í Community and a collaborator with the online university Bahá'í Institute for Higher Education (BIHE), has been released from Evin Prison after enduring a four-year sentence.
The BIHE was created to enable Baha'i students to pursuit their higher education, as Baha'is are not allowed to attend University in Iran. Students are either denied entry, or, if they were able to begin matriculation, are expelled in the midst of their studies.
On 22 May 2011, the residence of Nasim Bagheri and her family, located in the Western part of Tehran, was raided by Security Agents. This was part of sweep where the homes of tens of Bahá'í citizens connected to BIHE were raided and searched. Fifteen Baha'is were arrested that day. Ms. Bagheri was not one of those arrested at the time of the raid but was later summoned to and interrogated at the office of "Case Follow Ups" on Enghelab Avenue in the following days.
On 12 March 2012, Ms. Bagheri and nine other Bahá'í citizens. all instructors with BIHE, were summoned to the Shahid Moghaddas Public Prosecutor's Office in Evin for final statements (defense). At this meeting, they were asked to sign a written undertaking that would commit them to cease all collaboration with the BIHE. Ms. Bagheri was one of the individuals who declined to sign the subject undertaking. At the end of the meeting, Ms. Bagheri was released on a five-hundred million Rial bail. She was not informed of the charges filed against her until a later date, which consisted of "membership in the anti-security Bahá'í administration, membership in the illegal BIHE institution and activities against national security". Ms. Bagheri was tried and convicted on 6 October 2013 at Branch 28 of Tehran's Revolutionary Court, presided by Judge Moghiseh. She received a four-year prison sentence. The sentence was appealed but upheld early in 2014.
On the morning of 27 April 2014, Security Agents went to the home of Ms. Bagheri and arrested her to begin serving her four-year prison term.
Ms. Bagheri was born in Tehran in 1983. She has two brothers and one sister. Both she and her sister, Negar, studied at BIHE. Because Baha'i students are prohibiting from pursuing higher education in Iran, after earning her high school diploma, Ms. Bagheri continued her education at BIHE as a General Psychology major. After five years, she earned her Bachelor's Degree in psychology from BIHE.
As the Iranian Ministry of Higher Education refuses to certify the degrees earned through BIHE, many BIHE graduates emigrated to pursuit their education outside of Iran. However, following her undergraduate studies and earning the IELTS Certificate, Ms. Bagheri preferred to stay in Iran rather than continue her education outside Iran. Having personally experienced the painful denial of her right to pursuit her education, Ms. Bagheri chose to stay in Iran to assist the young Bahá'ís who were experiencing the same deprivation. To that purpose, she joined the BIHE. Initially she served as an assistant to the instructors, and later she took on a portion of the administrative work of BIHE, including student admissions.
BIHE is a virtual institution whose education system is based on online communications, which offered graduate studies in a few fields, with the available resources. As the number of BIHE graduates grew, along with enthusiasm to continue their education in Iran, more graduate fields were added to the curriculum. One of these was "General Psychology", which Ms. Bagheri pursued and earned a her Master's Degree after two years. Following that and until her arrest, she became an instructor for courses in "Schools of Psychology" and "Cognitive Pathology.
Ms. Bagheri was allowed only 6 days of leave for her sister's wedding in January of 2016. Although she was eligible for additional leave, her and her family's repeated requests were never approved, and they were never informed of any reason for the denials. Ms. Bagheri suffers from Thyroid disease. Every six month she would be transferred to hospital for treatment (accompanied by prison guards), then after a few hours returned to prison.
Ms. Bagheri's family has been continuously under pressure following her imprisonment. Negar Bagheri (Nasim's sister) was arrested only a few days before her wedding, in 2016, and released on bail two months later. Ms. Bagheri's cousin, Kayvan Pakzadan, was detained at Ward 209 of Evin for one month during May-June of 2016. He is now waiting for his court date.