Source: iranwire.com
Translation by Iran Press Watch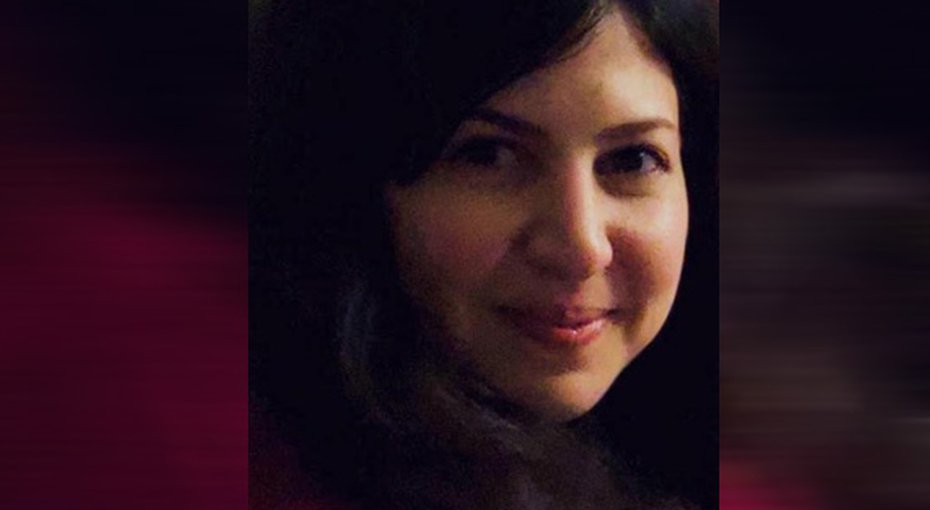 On May 22, 2011, in a coordinated and simultaneous operation, agents of the Ministry of Intelligence raided the homes of 39 Baha'i citizens connected with the Baha'i Institute for Higher Education (BIHE) in Tehran, Shiraz, Isfahan, Zahedan, Sari and Karaj. They confiscated and took away all documents, handouts, textbooks and computers belonging to these citizens.
The Baha'i Institute for Higher Education (BIHE) was established in 1987 by the Baha'is of Iran, following seven years of deprivation of higher education for followers of this religion. In the beginning, all instructors and students of this institute were Baha'is, but after a few years, as its graduates continued their studies to master's and doctorate levels at various universities around the world, the institute attracted the attention of academic circles and universities abroad, and a number of non-Iranian professors joined its academic faculty.
During the widespread operations of the Ministry of Intelligence in May 2011, 15 Baha'i instructors and students were arrested and four sites where classes were held in residences were sealed.
The purpose of the operations were to shut down this Institute and prevent Baha'i youth from pursuing their studies. Tolou Golkar is one of the 39 Baha'i citizens whose residence was raided on May 22, 2011 by agents of the Ministry of Intelligence.
She was sentenced to 5 years in prison for studying and teaching at the BIHE. Tolou is currently a doctoral candidate in biochemistry at McGill University in Montreal, Quebec, Canada, and also teaches there as an associate professor.
Of that day she says: "At around 8:30 in the morning on May 22, the security agents entered our house, presenting a warrant for Tolou Golkar. I was at work. The agents asked my parents to contact me to return home, which they refused. They then started searching all rooms and confiscated all handouts, textbooks, computer and my personal effects, and even my parents' personal belongings."
Two days later, Tolou was summoned: "I was summoned by telephone to appear for interrogation at the office of the Ministry of Intelligence at Vali Asr Intersection. There, I realized that I had been charged with teaching at the BIHE. The interrogation was brief, and besides me, a large number of Baha'i instructors and students were also interrogated in different rooms on the same day.
The second interrogation took place two months later at the same location: "This interrogation took five hours, and from the start, the interrogators threatened me that if I didn't stop teaching at the Institute, there would be consequences, such as imprisonment. The entire discussion at this interrogation centered on the fact that the interrogator considered the BIHE and teaching there to be illegal. I responded by saying that because Baha'i youth are not admitted to universities, this institute is a place for Baha'is to pursue higher education. But the interrogator insisted that no Baha'i has been banned from attending university unless they had done something wrong. At the end of the interrogation, one individual, who I believe was their supervisor, suddenly entered the room and after collecting all the paperwork from the interrogation, faced me and said: "Of course you will not be admitted to university, because you are Baha'is." He said: "Baha'is are not even entitled to live in Iran, period!"
On February 19, 2013, Tolou Golkar and nine other instructors at BIHE were summoned to the Shahid Moghaddas court in Evin. The interrogator there asked her to sign a pledge not to cooperate – as a teacher – with the Institute, which she refused. The interrogator issued Tolou's arrest decree, but after two or three hours she was freed on 500 million Rials bail.
In September 2013, branch 28 of Tehran's Islamic Revolutionary Court, presided over by Judge Moghisseh, tried her for illegal activity (teaching) at the Institute and, based on article 499 of the Iranian Islamic Penal Code, sentenced her to five years in prison. The original sentence was upheld in the appellate court, and communicated to Tolou Golkar's attorney in February 2014.
Tolou says: "After I was denied admission to university because of my religious beliefs, I studied biology at BIHE and received a Bachelor's degree equivalent. In 2008 I went to England, and after one year, returned to Iran with a Master's degree. In Tehran, while teaching at BIHE, I also worked in a medical diagnostic laboratory, until I heard that on April 28, Nasim Bagheri, one of the Institute's instructors, whose prison sentence had been issued at the same time as mine, had been arrested without a summons and sent to Evin Prison to serve her sentence. After hearing this news, I went to Turkey, and after a few months there, I was able to obtain admission to McGill University, and came to Montreal to pursue my education. Currently I am a doctoral candidate in Biochemistry at McGill University, and hope to receive my doctoral degree in a few months."
Tolou Golkar believes the sudden raid by the agents and the arrests in May 2011 was a great shock to BIHE, but it was not able to even briefly interrupt the academic activities of this Institute.
She says that immediately after the arrest of the administrators and some of the instructors, youth who had mostly graduated from the Institute took the place of those arrested and continued to teach. "Even though these individuals were all new at this and inexperienced, they did not allow any of the lectures to stop. On the other hand, the Institute was strengthened and its online side thrived. Due to the risk of arrest and raids of the homes where classes were held, online courses took the place of face-to-face lectures."
She says after nearly two years, the Institute again reached its original pre-May 2011 level of capacity: "The Institute was damaged on May 22, 2011, but was never destroyed, and continues in its path, which is to teach university courses to youth deprived of higher education."