Source: iranwire.com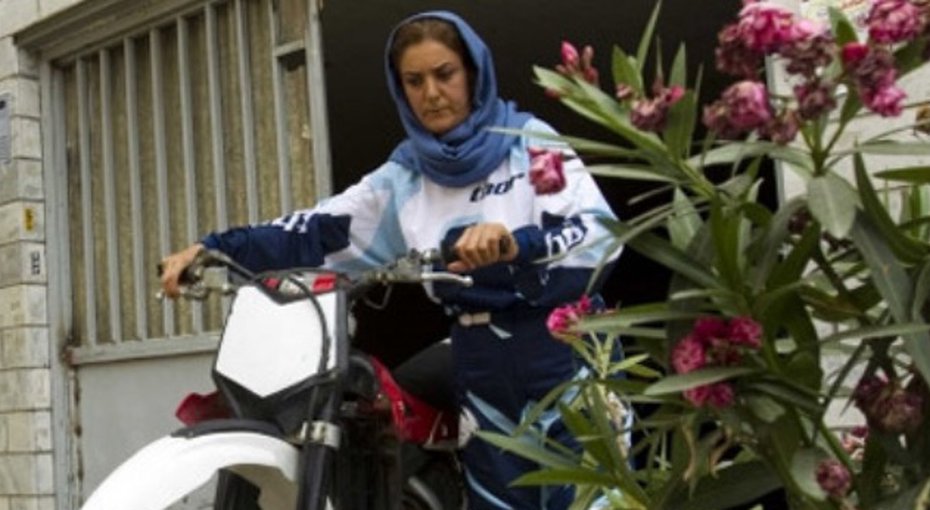 Shahrzad Nazifi, an Iranian Baha'i and a women's motocross champion and coach, was arrested on Sunday November 18 and taken to Evin Prison. After her arrest, security agents searched her house for five hours and confiscated books, her cellphone, her laptop and some other personal items, according to Human Rights Activist News Agency (HRANA). An informed source told HRANA that Nazifi was arrested "on the motocross course" [Persian link].
Shahrzad Nazifi, her husband Mehrshad Naraghi and their daughter Noora Naraghi are all motocross champions of Iran. Both mother and daughter are pioneers of women's motocross in the country.
It was reported that Shabnam Isakhani, a Baha'i resident of Tabriz, was also arrested [Persian link]. Security agents searched her home on Monday, November 19 and served her with a summons to present herself at the Intelligence Bureau in Tabriz. Upon presenting herself to the bureau, she was arrested. The reason for her arrest is not known, and there is no information available about her whereabouts.
Shabnam Isakhani has been arrested before, on July 18, 2014. She was released on bail on July 28 of the same year.
On November 17 and 18, security forces arrested five other Baha'is in Tabriz: Faramarz Bahadori, Kambiz Misaghi, Shahriar Khodapanah, Kheirollah Bakhshi and Monica Alizadeh.
The Islamic Republic not only does not recognize the Baha'is as a religious minority but its officials often insult them as followers of a "deviant sect." Since the Islamic Revolution of 1979, Baha'is have suffered from repression, widespread discrimination in business and education, illegal arrests and imprisonment. The Islamic Republic does not even recognize the marriage of Baha'i couples and refuses to register them.
Also read — Motocross Star Returns to Iran: "I want to help women," an interview with Noora Naraghi, Shahrzad Nazifi's daughter