Translated by Ahang Rabbani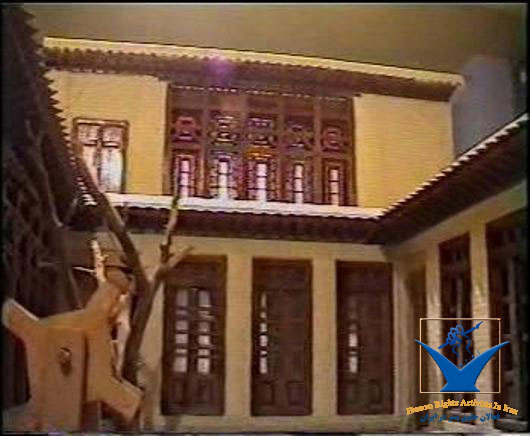 One of the Baha'i artists in Shiraz (identity undisclosed) built a model of the residence of the Bab – a site that remains one of the most sacred places for the Baha'is of the world, which because of its historical significance was completely destroyed shortly after the Islamic Revolution. In order to achieve this artistic masterpiece, an exact replicate of the house of the Bab was built on scale of 1:10 using wood, stones, bricks and other construction materials. It took five years of intense effort to build this work of art.
In August 2007, agents of Ministry of Intelligence searched the artist's home and in addition to this model (which was being built in the basement), his personal computer, satellite receiver, family picture albums, CDs and some books were confiscated.
Immediately, the aforementioned artist complained against this seizure; many times during the last year he has appealed to courts and the media in the province of Fars in hope of reclaiming his personal affects and artistic expression, and of securing his rights. However, the only response he receives is, "Since these artistic works are related to your belief in the Baha'i Faith, they will never be returned."
The above injustice is taking place at a time when the entire world has come to recognize that every artist essentially creates new ways to express the realm of his interests and beliefs.
Unfortunately, however, not only do the talents and abilities of such individuals remain unrecognized in Iran because of their personal beliefs or religion, but they remain deprived of sharing their creation with other art-lovers – worst, in today's Iran, the very fact that they have attempted such undertakings exposes them to criminal investigation, imprisonment and other legal problems.

[The above report was posted on Monday, 24 November 2008 by the prestigious Human Rights Activists of Iran at: http://www.hrairan.com/Archive_87/1215.html and appears on Iran Press Watch in translation.]