Source: iranwire.com
Kian Sabeti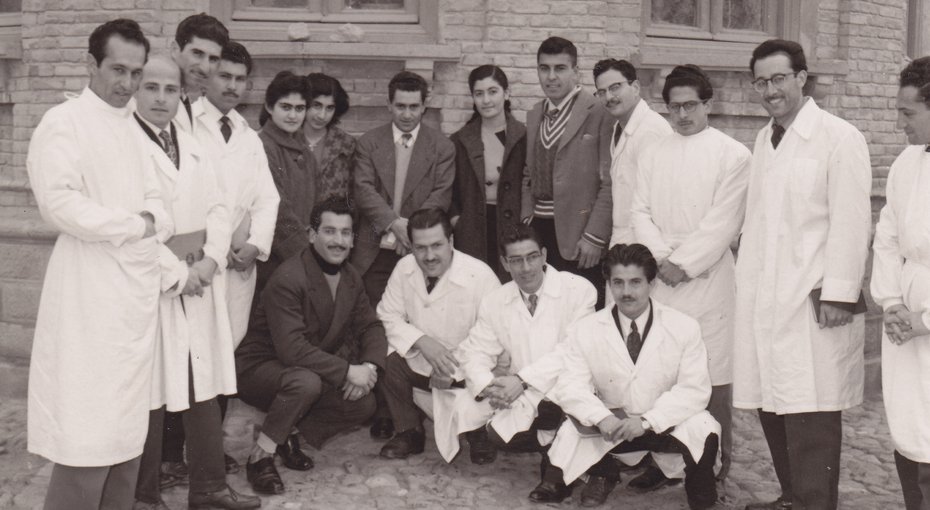 Health workers are on the front line of our defense against the coronavirus pandemic – including hundreds of Iranian Baha'i doctors and nurses. But they are not in Iran; instead, they live in countries around the world, treating their patients, where they are admired and praised by the people and governments of the countries where they live. The one country where they cannot do their work is Iran.
Many of these doctors and nurses – who studied and served in Iran – lost their jobs after the 1979 Islamic Revolution. They were expelled from the universities and their public sector jobs, barred from practicing medicine, jailed and tortured, and a considerable number of them perished on the gallows or in front of firing squads.
The crime of these Baha'i doctors, nurses and other health workers was their faith in a religion that the rulers of the Islamic Republic believe is a "deviant" faith.
In a new series of articles, called "For the Love of Their Country," IranWire tells the stories of some of these Iranian Baha'i doctors and nurses. The following is the story of Dr. Sirous Rowshani, a doctor who overcame poverty and the interruption of his education to become a prominent army doctor, but was executed along with seven other Baha'is when the Islamic Republic came to power.
If you know a Baha'i health worker and have a first-hand story of his or her life, let IranWire know.

Eight Baha'is were executed on December 27, 1981, for being members of the Iranian Baha'i community's national governing body, the National Spiritual Assembly. Dr Sirous Rowshani Oskui was one of them. He was executed by firing squad at the age of 54.
Being poor and becoming a doctor
Sirous Rowshani Oskui was born on April 22, 1927 in Tabriz. His family lived in Milan village which is now a part of the city of Osku.
Rowshani was born to a large family. His father, Haj Mohammad Ali, had seven children from his second marriage to Robabeh, as well as some children from a previous marriage. Sirous lived with his many siblings and half-siblings – saying later in life that he had difficulty as a child in finding a quiet corner of the house to study or read a book.
The Rowshani family was very poor. Sirous had to drop out of school in the seventh grade to work full-time to help with his family's living costs. He took many kinds of jobs – from framework to factory work to being a salesman. But working did not stop him from reading. Sirous told his children about a time, when he was working in a mill, that he turned a mill with one hand while holding a book with the other.
Sirous loved school. Even being called a "Baha'i dog" and being beaten by his classmates because of his beliefs did not take away from his love for education.
Five years later, when Sirous was about eighteen, the family's financial situation improved. He decided to go back to school. In two years Sirous covered everything he had missed in his five years away from school and received his diploma. He took a bus from Milan to Tabriz, every day during these two years, to complete his high school education. He later told his daughter that because he did not have any money, he only ate one egg before his bus journey. That egg was his only food for the day.
Sirous Rowshani wanted to become a doctor but his family could not afford the cost. He decided to join the army to reach his goal. He enrolled in the medical school in Tabriz University and moved to Tabriz. Sirous only had two sets of clothes as a student: a suit and his army uniform.
Sirous married Parvin Sheikhoeslami, a Baha'i from Tabriz, in 1956. The couple had two daughters and a son, Shiva, Shohreh and Samandar. Sirous was still a student and a month away from graduating. Parvin's father paid for their wedding – which Sirous attended wearing the only suit he had.
Serving across Iran
Dr Rowshani graduated and began his medical career at the Red Lion and Sun Society Hospital in Tabriz. His family, like most army families, often had to relocate around Iran. After working in Tabriz for a few years, Dr Rowshani was stationed in Ardabil, Maragheh, Osku, and Sarab, practicing medicine for a time in each city.
Dr Rowshani later became an anesthesiology specialist in Tehran. He returned to Azerbaijan province after completing his specialization work. He worked in Orumieh for a while and then Tabriz. Dr Rowshani moved back to Tehran in 1976.
Dr Rowshani kept a metal plaque with his name, medical title and his expertise engraved on it, for his offices. Whenever he moved, he placed this plaque on the door of his home so that people could know a doctor lived at the premises and could visit him if they needed urgent care. His first house in Tabriz – and his last home in Gisha Street, in Tehran – all had this plaque.
Pressure from Hojjatieh and Savak
Dr Rowshani's kindness and sincerity made him popular in every city where he lived. But the fame also brought him problems. The Hojjatieh Society, a traditionalist Iranian Shia  organization, harassed the Rowshani family. Hojjatieh members would gather in front of Dr Rowshani's home or office shouting slander and stopping patients from entering.
Savak, Iran's secret police during the Pahlavi era, also disliked a Baha'i attracting popular attention for his services. Dr Rowshani was expelled from the Red Lion and Sun Society Hospital of Tabriz by Savak, at one point, because he was Baha'i. He was later reinstated because the medical authorities could not find another anesthesiologist. Dr Roshani's daughter recalls that his father was being monitored by Savak at all times.
In 1973, the Iranian government became embroiled in a military conflict in Oman, helping Qaboos bin Said, the Sultan of Oman at the time, in a civil war known as Dhofar Rebellion. Sirous served as an army doctor in Oman for four months. When he came back he said the war was "pointless" and that it was only a "show of force."
From retirement to execution
Dr Rowshani held the rank of colonel when he retired from the army after the 1979 Islamic Revolution. He began working at a private hospital. He still received many death threats from members of Hojatteh – who had now become leading members of the Islamic Revolution and the new Islamic Revolutionary Guards.
He was once informed by one of his patients that people were being incited at a mosque to attack and kill him over night. Another time, he received a phone call from "the hospital," and when his wife answered the phone and received a message asking for "Dr Rowshani" to visit the hospital to treat an "urgent patient." Dr Rowshani realized it was a trap to lure him out of his home at midnight. Everyone in Tabriz knew him as Dr Oskui during his medical career: it was only Baha'is and Hojjatieh members who knew him as Rowshani. The person on the other end of the line had called him Rowshani.
Families and friends of Dr Rowshani, fearing for his life, asked him to leave Iran. He always answered that he was not afraid because he had done nothing except serve others; and that, even if something happened to him, it was because of his beliefs, and he would accept his fate. But Dr Rowshani's family left Iran for Europe after a failed assassination attempt by the Revolutionary Guards at which they tried to run his family car off the road.
The Revolutionary Guards, led by a person called Hamzadeh, raided Dr Rowshani's home in Gisha Street on September 2, 1980. He was not home. One of the neighbors alerted him that the Revolutionary Guards was waiting for him at his home – so he did not return.
Dr Rowshani evaded capture for 15 months before he was arrested on December 13, 1981, at a meeting of the Iranian Baha'i community's governing body. He was shot and killed, along with three lawyers, an aerospace engineer, a businessman and a translator, all Baha'is, on December 27, 1981.
These Baha'i citizens were killed 14 days after they were arrested. There was no evidence of a trial and they did not have access to a lawyer. Years later, footage emerged on their "trial" which did not obey due process or other judicial rules. The bodies of the eight Baha'is were not returned to their families and their graves remain unknown.
Human right organizations condemned Iran for the executions of these eight Baha'i citizens and called it a clear violation of human rights. In response to these objections, Ayatollah Mousavi Ardebili, Iran's chief justice at the time, claimed that these Baha'is were executed because they were spies of foreign powers. He did not present any document to back his claim.