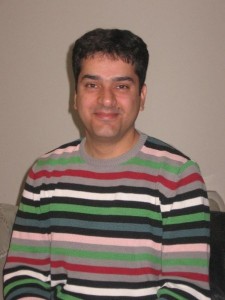 The following report was received on Thursday, April 16, 2009 and is offered below in translation (sources cited at the end):
Four Baha'is, namely, Mrs. Haleh Houshmandi, Mr. Kayvan Karami, Mr. Farhad Ma'sumi, and Mr. Afshin Ehsanian, who were arrested in the last two months, continue to languish in prison of the Ministry of Intelligence in Shiraz, known as Pelak 100.
According to a letter of the Prosecutor General of Fars province, they were scheduled to be releases from incarceration on April 4 on condition of bail and surety.  However, the judiciary official investigating their case has so far refused to issue their discharge order and for this reason the four Baha'i continue to remain imprisoned.
After repeated visit by their families to various governmental offices requesting their release, it was announced that they would be allowed to go home after Naw-Ruz festivities [which were concluded on April 2].
On April 4, the Prosecutor General of Fars province issued a letter to the judicial investigator of these cases, indicating that bail was set for these individuals and they should be allowed to leave prison immediately.  However, when the family followed up on this instruction, they were confronted with angry and inhumane response of the judiciary investigator stating that under no conditions would he accept the instructions of the Prosecutor General and allow these Baha'is to be discharged on bail.
During the last two weeks, many times the families of these imprisoned Baha'is have received threatening phone calls from the Ministry of Intelligence and in a number of instances these threats were accompanied with insults and accusations.
It should be noted that under intense psychological and physical pressures in the prison, Mrs. Haleh Houshmandi has developed severe heart conditions, but until now has been barred from seeing a physician or a specialist. Therefore, considerable worries about her physical well-being remain.
[Reported on Thursday April 16, 2009, by http://emails.mihanblog.com/post/87 and http://hra-iran.net/index.php?option=com_content&view=article&id=879:321&catid=84:502&Itemid=219. Translation by Iran Press Watch.]