Source: www.iranwire.com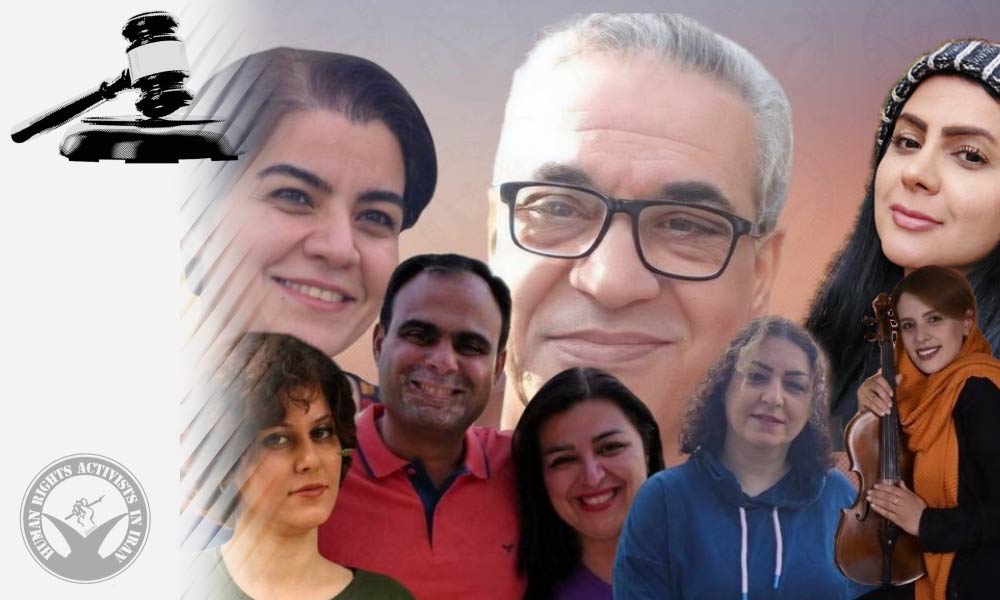 The Karaj Revolutionary Court sentenced eleven Baha'i citizens, out of 13 defendants of one legal case, to over 36 years and additional punishments.
According to these verdicts, Afif Na'imi, Saman OstovarKamyar Habibi, Rameleh Tirgarnejad, Mahsa Tirgar, Shahrzad Mastouri, Sadaf Sheikhzadeh, Negin Rezaie, Nakisa Sadeghi, Elham Shareghi Arani and Sabin Yazdani, to 36 years for "insulting and propaganda against Islamic Sharia, forming and participating in groups to act against national security through teaching and preaching the Baha'i faith to children in Kindergartens, promoting against Islamic Sharia through holding coaching courses" They have also been fined and banned from residing in Alborz province, leaving the country and other social deprivations.
The jail sentences against these individuals go as follows:
Afif Na'imi-seven years
Saman Ostovar-five years
Kamyar Habibi- five years
Rameleh Tirgarnejad (Habibi's wife)- three years
Mahsa Tirgar-25 months
Shahrzad Mastouri-25 months
Sadaf Sheikhzadeh-25 months
Negin Rezaie-25 months
Nakisa Sadeghi-25 months
Elham Shareghi Arani-three years
Sabin Yazdani-three years
The details of the verdicts against two other defendants in this case, including Sahba Adiani are still unknown.
These individuals were arrested during the summer of last year and their houses were searched.
Although it is unknown which acts have been invoked as examples of the charges mentioned above, they seem to have been convicted of educational activities for children, especially preschool children.